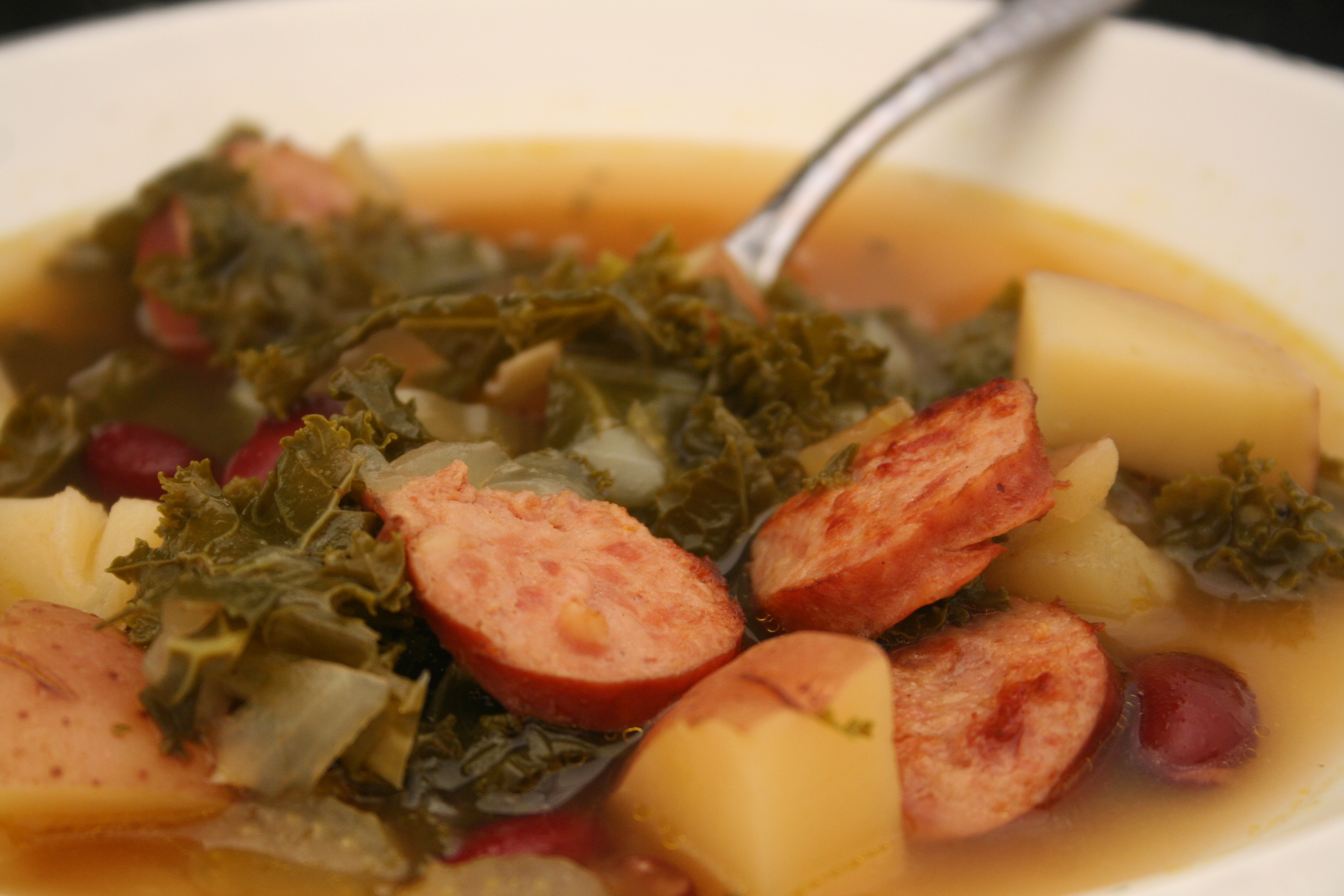 Ahh fall is here, with the cool weather here starts the beginning of our soup season here in the Elston home.  Soup is a handy go to dish when our schedules get packed and we need something in a hurry.  We try to make a soup or two every week for a few weeks and we never eat it all at once, so we freeze it and from there we have weeks and weeks where a couple of our meals will be quick and easy and consist of a sandwich and soup or just bread, butter and soup.  We like soup.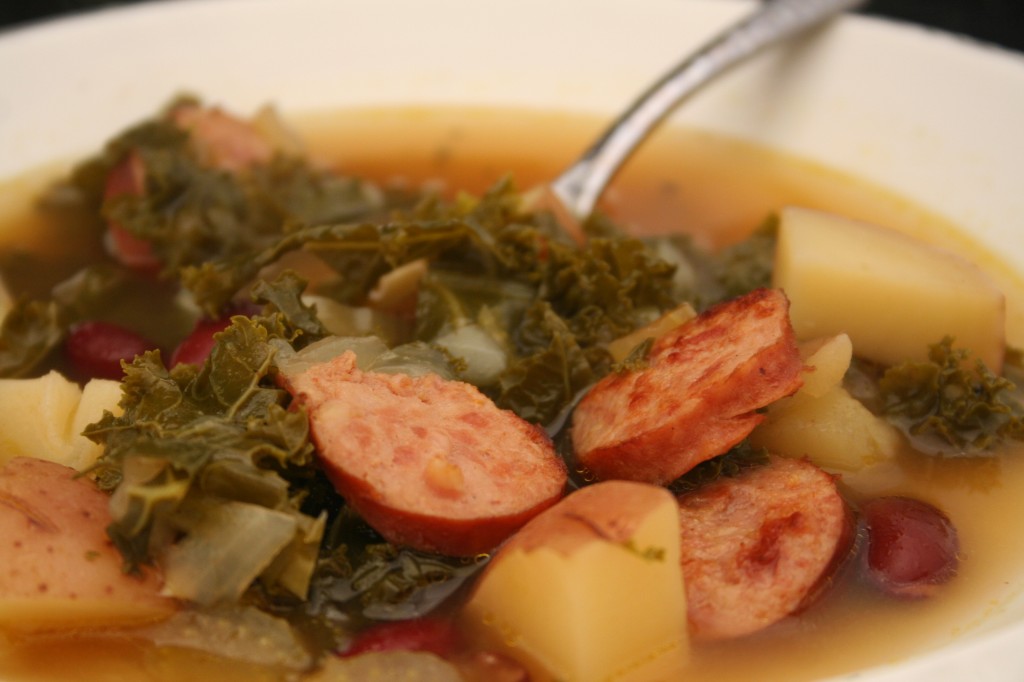 Ingredients
2 tsp olive oil
1 lb kielbasa, chopped
1 large yellow onion, chopped
2 ribs celery, chopped
2 cloves garlic, minced
6 c chicken broth
2 c stock (vegetable, chicken or beef)
2 c water
8 oz kale, stemmed and sliced
3/4 lb red skin potatoes, cubed
1 can kidney beans, drained and rinsed
1/2 tsp smoked paprika
1/2 tsp smoked salt
1/4 tsp ground chipotle
Instructions
Pour oil in stock pot and place on burner over medium heat.  Add kielbasa slices and cook until browned and a little crispy.  Removed kielbasa and set aside.   Add onion and celery to the pot, cook until soft and semi translucent, add garlic cook for about a minute.  Add in kale, broth, stock, water and kielbasa.  Bring to a boil, reduce heat and simmer until kale is wilted, about 10 minutes.  Add everything else except the beans.  Simmer for 30 minutes, stirring occasionally.  Add beans.  Cook until heated through.
If you don't have any stock on hand, you can always substitute with broth.
This is a tasty soup, its going in the cookbook for a later rendition.