Wild Turkey Buffalo Ranch Meatballs
Picture this, you have just breasted out your spring tom and you are ready to throw out that carcass, but wait!  Not so fast, grab the rest of the meat on the carcass, sure the drumsticks might better suited for chicken feed but those other bits, grab those and hang onto them for your next big game tailgate.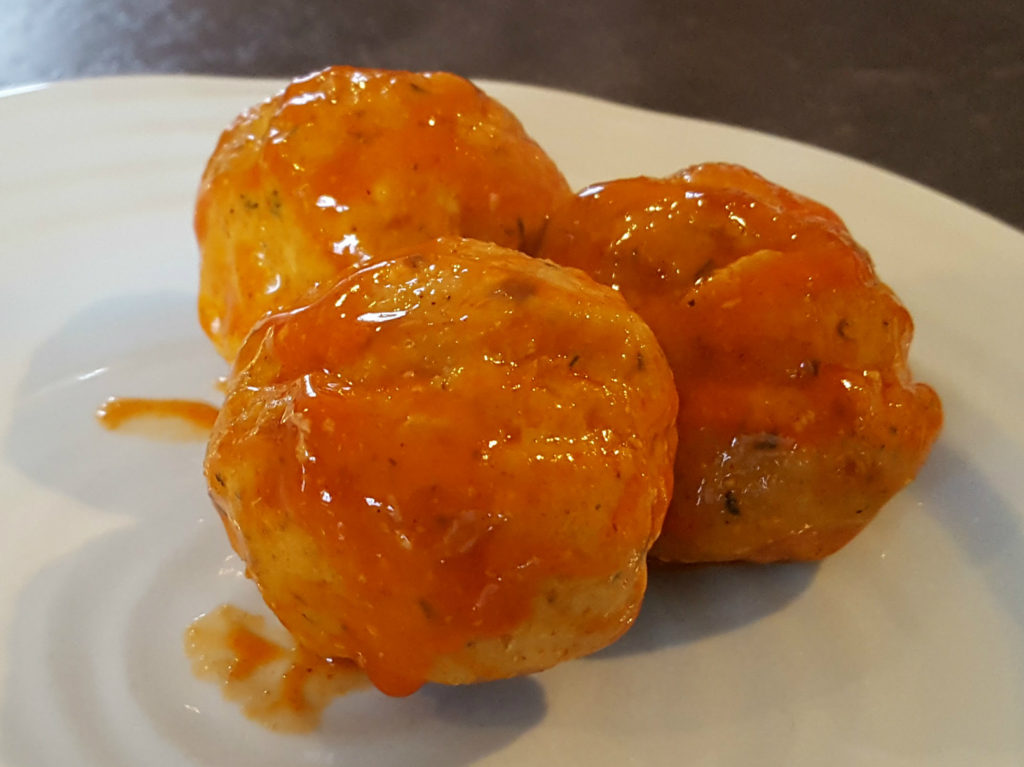 These are simple, don't grind those bits right away, save them until you are ready to make these.
Ingredients
1 lb wild turkey (or ground turkey from the dreaded store)
1 tsp salt
1/2 tsp parsley
1 clove garlic (pressed)
1 egg beaten
2 tbsp Frank's Red Hot Wing Sauce (or your favorite), plus extra for coating
1/2 tsp black pepper
1/2 tsp cayenne pepper
1/2 tsp onion powder
1/4 tsp dill weed
1/8 tsp thyme leaves
1/4 c almond flower
Directions
Preheat the over to 400°F and line a baking sheet with parchment paper.
If you working with previously ground meat, obviously you will not need to grind the meats, just skip the grinding.  Combine all ingredients but the almond flower and mix thoroughly, if using unground meat – grind it through a fine plate twice.
Once the ground meat is combined thoroughly mix in the almond flour.
Using your hands form ~1 ounce meatballs placing them on the previously lined baking sheet.
Bake for 10 minutes and then turn the broiler on high for a minute or so until the meatballs brown up.
Toss with additional wing sauce to coat and serve hot
And there you have it, stop throwing away all that goodness and enjoy.