Sun Dill Pickles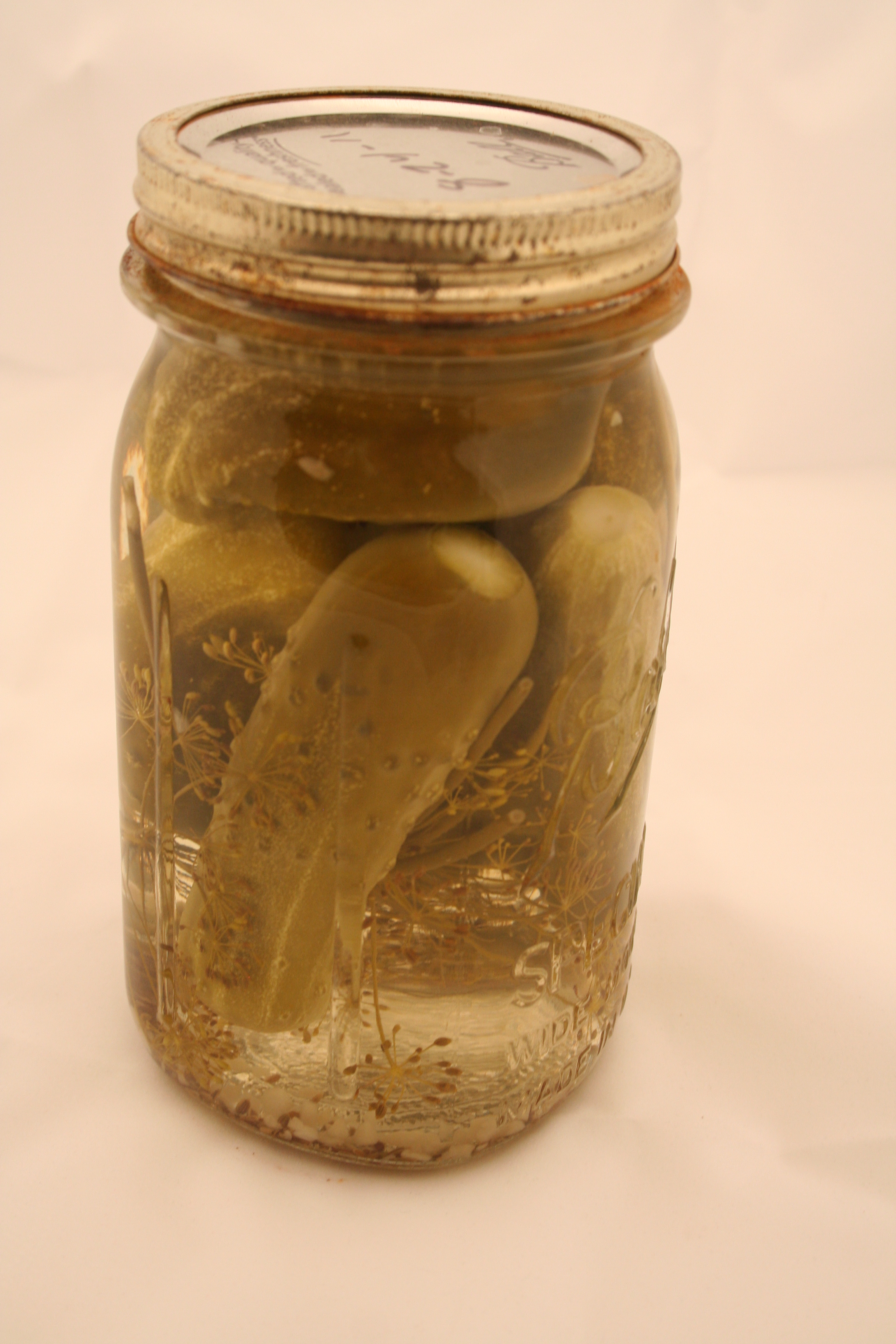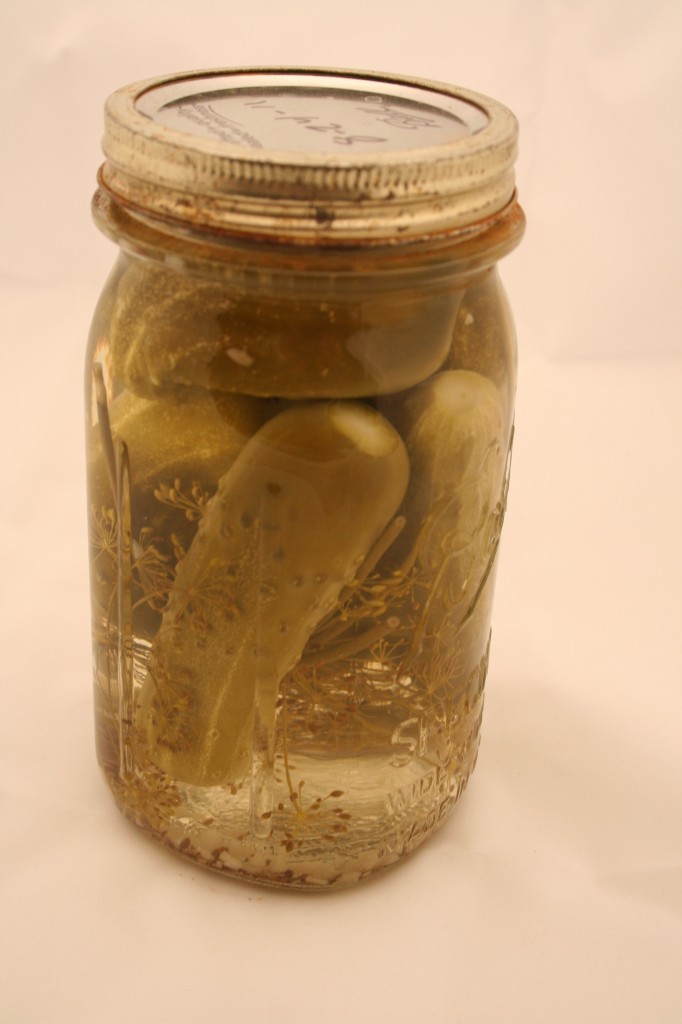 Sadly I have been neglecting my blog, don't feel alone though, I have also been neglecting my cooking and my diet (meant merely as the consumption of quality food and bacon).  The last several weeks have been crazy busy and finally the combination of my garden and my parents garden while they are on vacation is forcing me to do some canning and cooking.  Thank goodness for fresh produce.
One of the recipes that has been passed down through my family like balding (I hope not) and an attitude are sun dill pickles.  Just like they attitude they are true to form every time.  You put the same stuff in the jar, you follow the same process, you get the same result.  Easy, actually they are really easy, but, also true to form I have tried a few things this year to make them last longer.  One problem we always have they spoil, well they don't actually spoil they just turn mushy.  No one wants a mushy pickle, they do make great dill relish at this point I must point out.  The best dill relish ever actually.
So this year I am trying the typical alum in half of the jars (I have left the alum in the recipe as handed down) and grape leaves in the other half.  In my reading this year I found that grape leaves are supposed to keep things crisper.  Do they?  I have no idea but come middle of the winter I will crack open two jars of pickles one with each technique and be sure to follow up on here with the results.  Fearful of a funky taste I have tried a few pickles from the grape leaf jars and noticed no difference in taste.
Also new this year to the process in addition to the usual washing I have begun removing the a small chunk of the blossom end of the pick approximately 1/16-1/8″ off the end of each pickle.  I read several places that there is an enzyme in the blossom end of the pickle which makes them mushy…so just to be safe they are all gone.
So with all of that said here is the recipe, it is designed for a gallon of pickles, rarely do I do a whole gallon at once, the left over brine keeps nicely in the fridge until it is needed.
[dc_getRecipe id="12″]
These are probably the simplest pickles ever and they are mighty tasty, they are no Claussen pickles (more about that to come) but they are great in their own light and did I mention simple to make?
Be sure to check back mid winter to see how the grape leaf – alum throw down shakes out, which will keep the pickles crisper, will either or will they both fall short.