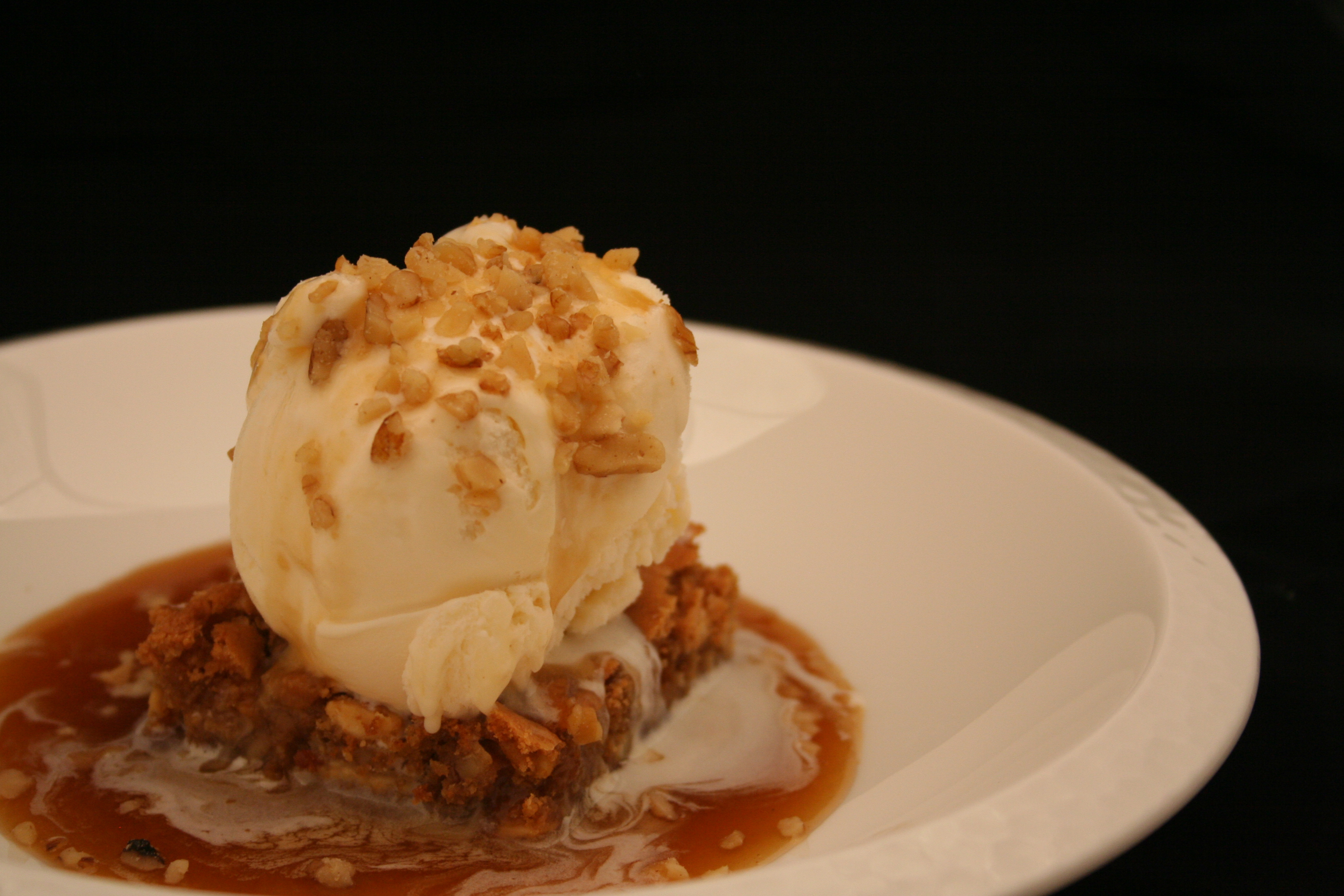 Not often do I venture into the realm of baking, not because I don't enjoy baked goods but more because you leave too much to a recipe or a single ingredient.  Leave something out or put too much of something in you have just ruined your baking efforts and its time to start over.  You either have a piece of concrete or a massive bubble in your oven and unlike cooking you cannot rescue it at this point.  Call off the authorities this atrocity has happened and its time to move on.
Moving on, tonight's baking ended in a much more pleasing manner.  The brownies cooked up nicely, the sauce albeit stubborn turned out and end result…a more than 1300 calorie (before the ice cream), Paula Deen would be proud…it uses nearly a half pound of butter, life shortening dessert that is worth the 10 miles it would take to run off those calories.  But I didn't eat a whole piece, just enough to know its good and that is all I need.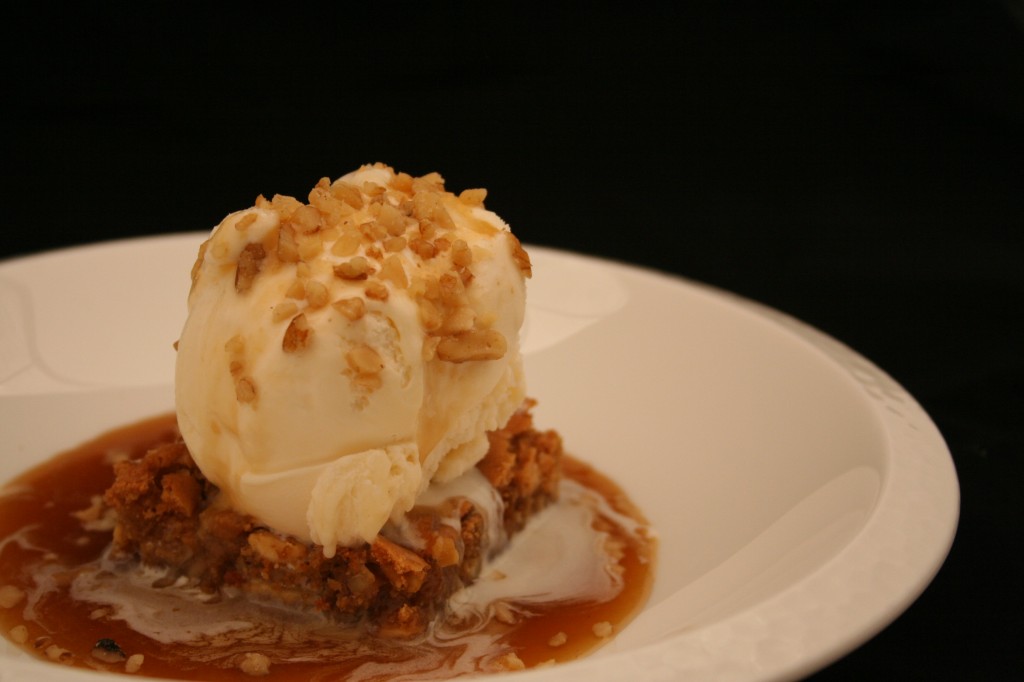 So now the details of how to make this beast of a dessert, make a double batch and you will need nearly a pound of butter and over three cups of brown sugar, this is not for the faint of heart.
Ingredients
1 c sifted flour
1/2 tsp baking powder
1/8 tsp baking soda
1/8 tsp salt
1/2 c chopped walnuts + extra
1/3 + 1/2 c butter
1 + 3/4 c packed brown sugar
1 egg, beaten
1 tbsp vanilla extract
1/2 c white chocolate chips
3/4 c maple syrup
4 oz cream cheese
Instructions
Preheat oven to 350°F.  Combine flour, salt, baking powder and baking soda and sift twice.  Add 1/2 c of chopped walnuts, mix well and set aside.  Melt butter, when melted add brown sugar and mix well.  Then add egg and vanilla and mix well.  Add flour mixture slowly, mixing well.  Add white chocolate chips.  Spread in a greased (with butter) 9 inch square pan.   Bake 20 to 25 minutes until done ( when a wooden tooth pick comes out clean).
While baking melt 1/2 c of butter and the cream cheese in a pan with maple syrup, stir in brown sugar until it is dissolved.  Once the brownies are done serve brownies topped with ice cream, drenched in maple butter sauce and sprinkled with walnuts.
It is important to note that real maple syrup is the key here, not the garbage you get at the store that is imitation, real stuff that was cook from sap that was drained out of trees.  That kind, its expensive and worth every penny.
Enjoy these babies and don't tell your cardiologist about them or any other doctor for that matter, they may not approve.