It's only recently that I have realized the simplicity and remarkable flavor of dry rubs.  While I was in Gatlinburg recently I picked up Bad Byron's Butt Rub from the Pepper Palace (go there if in Gatlinburg or Myrtle Beach or St. Augustine or online at www.pepperpalace.com), back home I had already received the Penzey's Spices (what I don't grow I get from these guys, they have some amazing stuff) BBQ 3000.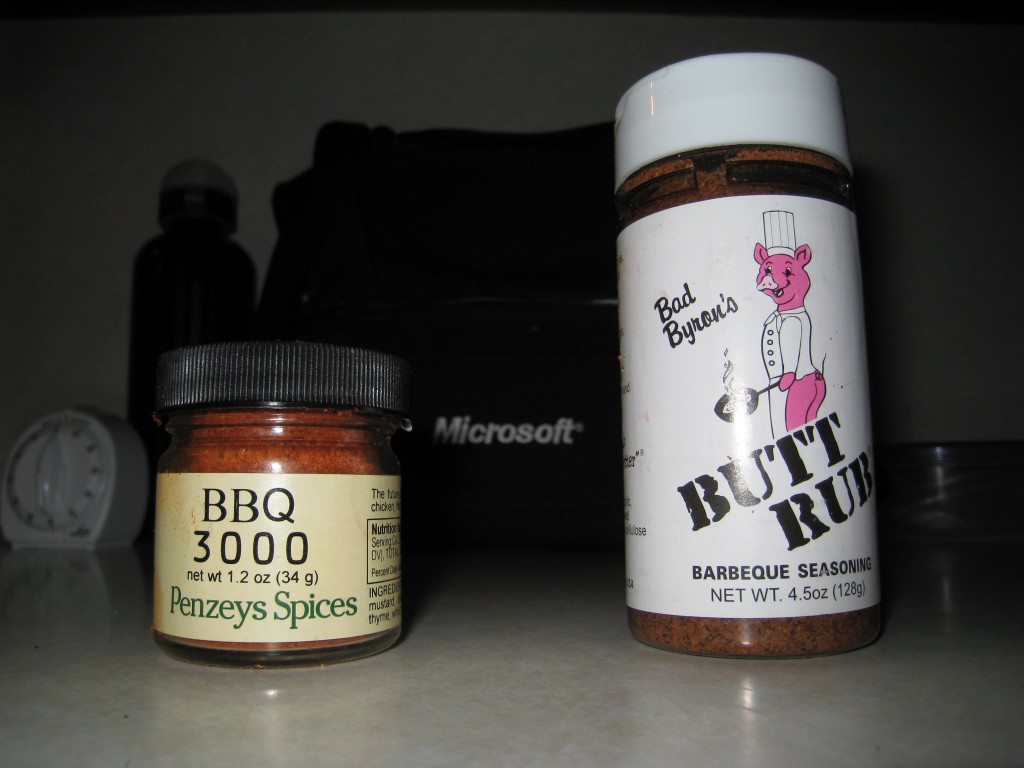 As fate would have it I have a couple of country style pork ribs in the freezer and a good day to grill/smoke out tomorrow.  I will be attempting to smoke these fine specimens of meat on my Weber charcoal grill.  Should be interesting.  That said I prepared the meat by rubbing it a day ahead.  And here is what I have come up with.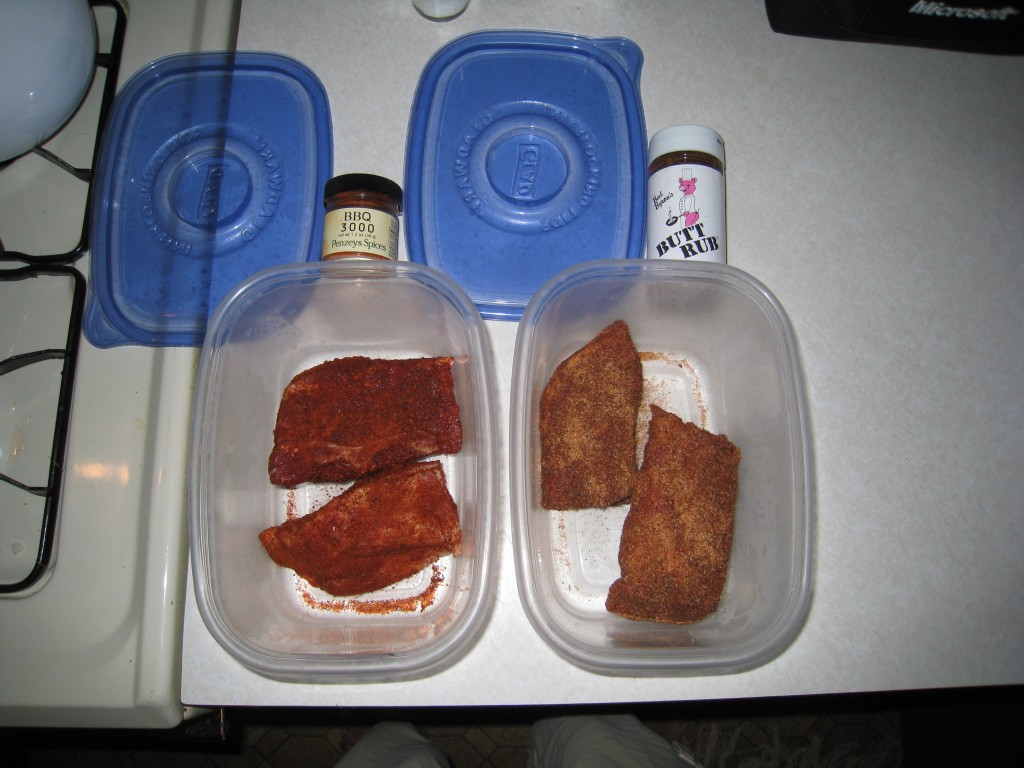 After rubbing both of these rubs into the meat I must say they both have a very pleasant aroma but the Butt Rub rubs much better into the meat where as the BBQ 3000 has a tendancy to clump and not want to rub well.  I guess tomorrow is the day we find out what these rubs are made of.  Off to bed for some grilling sleep!