Blizzard-B-Q Pulled Pork
Sometimes its not about what you cook, its about how and where and with what challenges.  Well today, much like cooking breakfast on an open fire, the challenge was not in what I was cooking or how I was cooking, it was the element of nature that produced the biggest source of problem in my cook.  In the midst of a blizzard warning this morning I fired up the smoker to smoke up some rosemary and brown sugar rubbed Boston butts (3) for some pulled pork.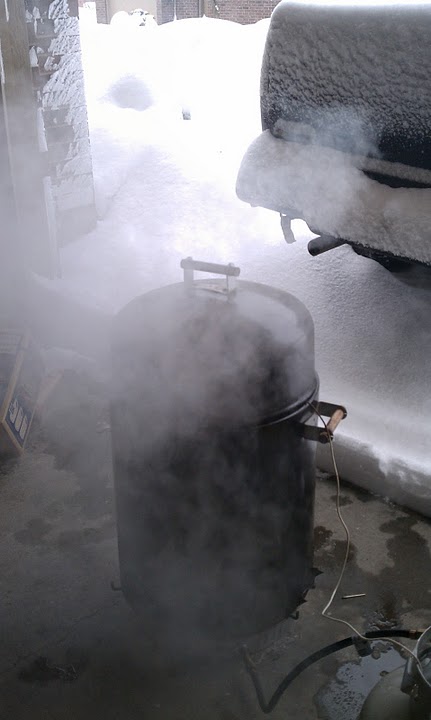 In spite of the snow and the massive drifts and the sometimes strong winds, I prevailed the smoked stayed going and the pork is now ready for some pulling.  Its not new, its not special but it was a challenge.  And if I do say the results look, smell and taste fantastic.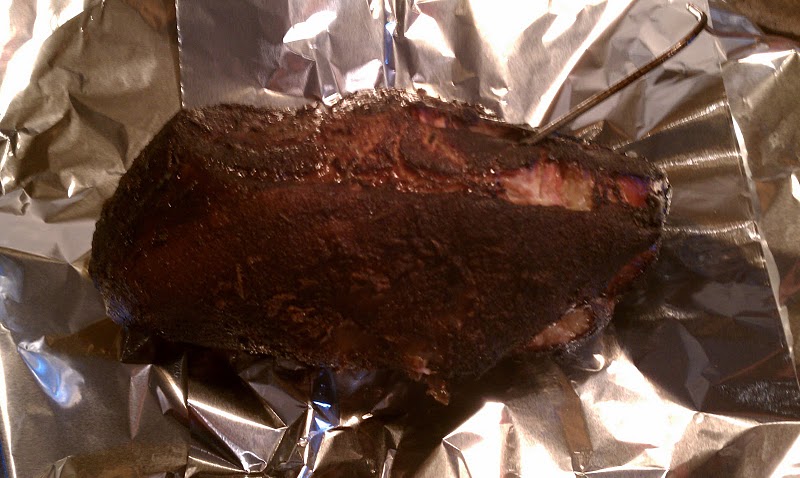 My apologies for the picture quality, they came from my phone. 🙁