Cooking like a caveman, breakfast on the fire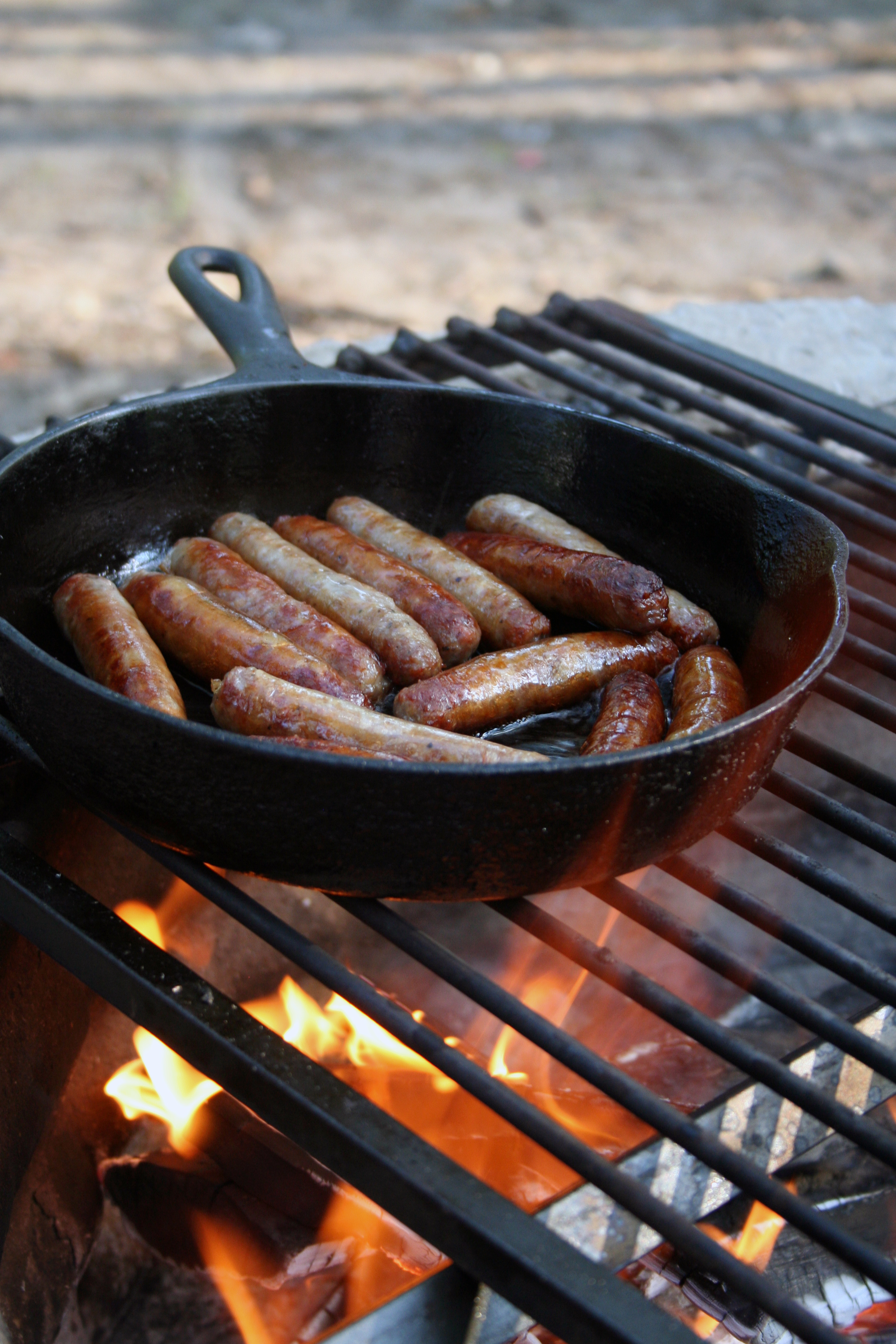 Cooking over an open fire is an experience that draws on our most primitive abilities and its quite refreshing to just step back and cook like a caveman or nomad or whatever other people cook on an open fire routinely.
Cooking on an open fire is not that difficult, it may seem intimidating at first, but, the most difficult part is finding a time and place to do it.  It does take a little more time than just firing up the stove but like I said it is rewarding.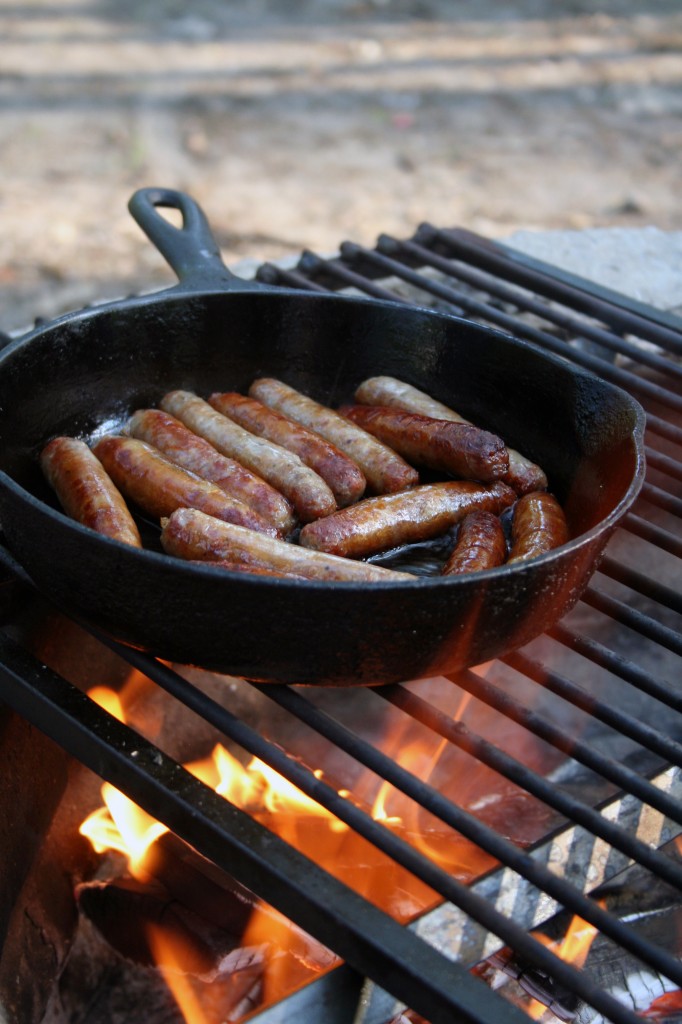 The requirements are also quite sparse, you will need not much more than you would to make a normal breakfast on the stove.  You will need a cast iron skillet, some hardwood, a rack to suspend the skillet above the fire and some patience.  We had a fire the previous night so I woke up to some yet hot embers which I arranged in the pit, piled on some crumpled newspaper and some scraps of wood and blew on the embers until I had a flame.  At which point I nursed the fire with some hardwood until it had burned down into a nice consistent bed of coals that covered an area about twice the size as my skillet.  Once this was accomplished I chopped some of the remaining bits of hardwood into smaller pieces of wood, to be able to throw them onto the bed of coals to get more heat as needed.
After this I put the rack over the pit and placed the skillet on it with a bit of oil and added some sausages, cooking them until they were done and then it was onto pancakes and eggs in the same method.  The eggs were actually cooked in the sausage grease which made them all the better.  Several times throughout the cook more scraps of wood (kindling) were added to the coals to get more heat.  It worked great.
Cooking like a caveman is a great way to step back and just focus on cooking.  Focusing on the heat and the food.  It was great.  It reaffirms reason #2 of the 10 reasons to have a cast iron skillet.