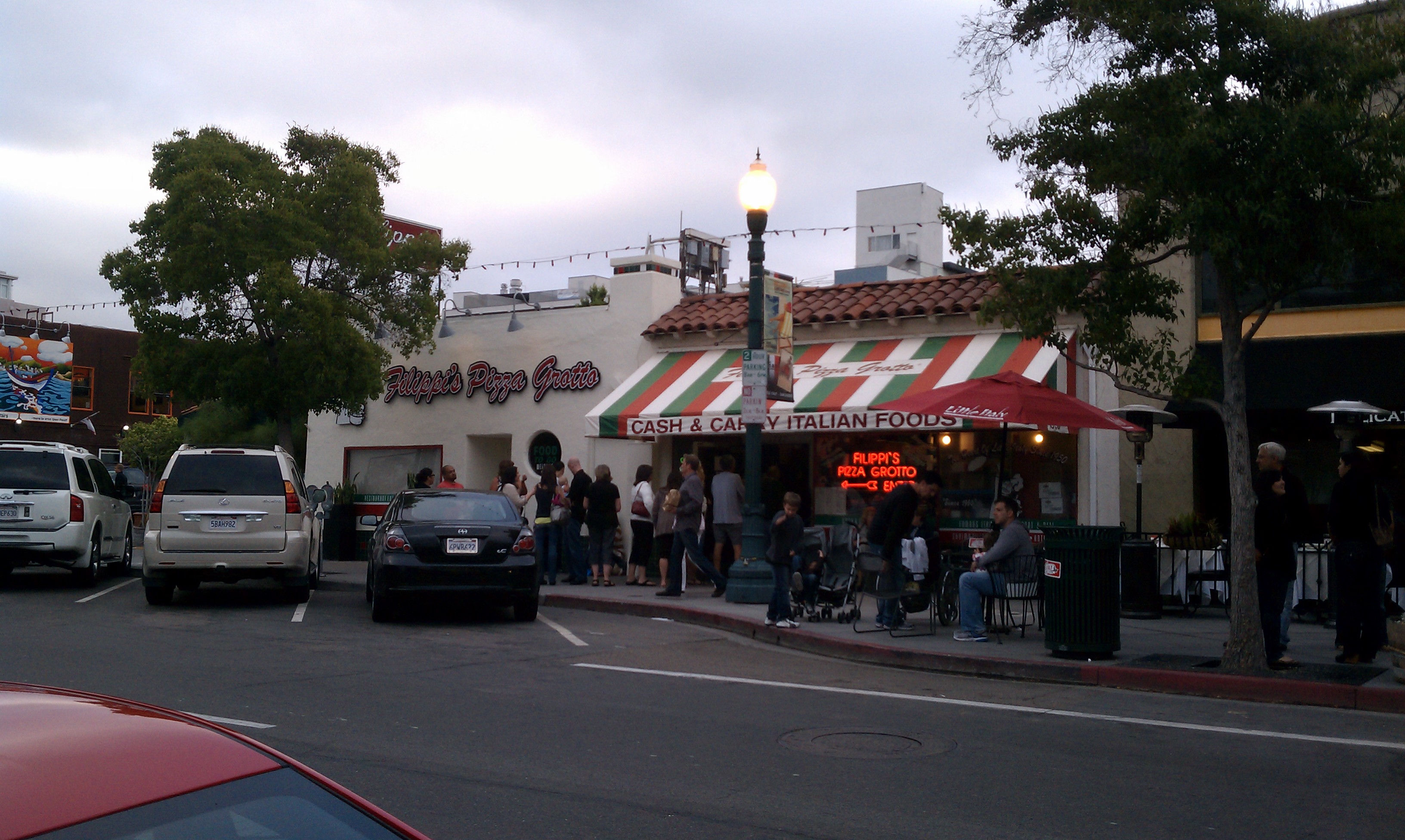 Its worth the wait, that is what I saw over and over again on Four Square when I checked in while waiting in line and what everyone who had been there before kept reminding us.  And once we finally made it inside and sat down at Filippi's Pizza Groto, in San Diego,  it was worth the wait.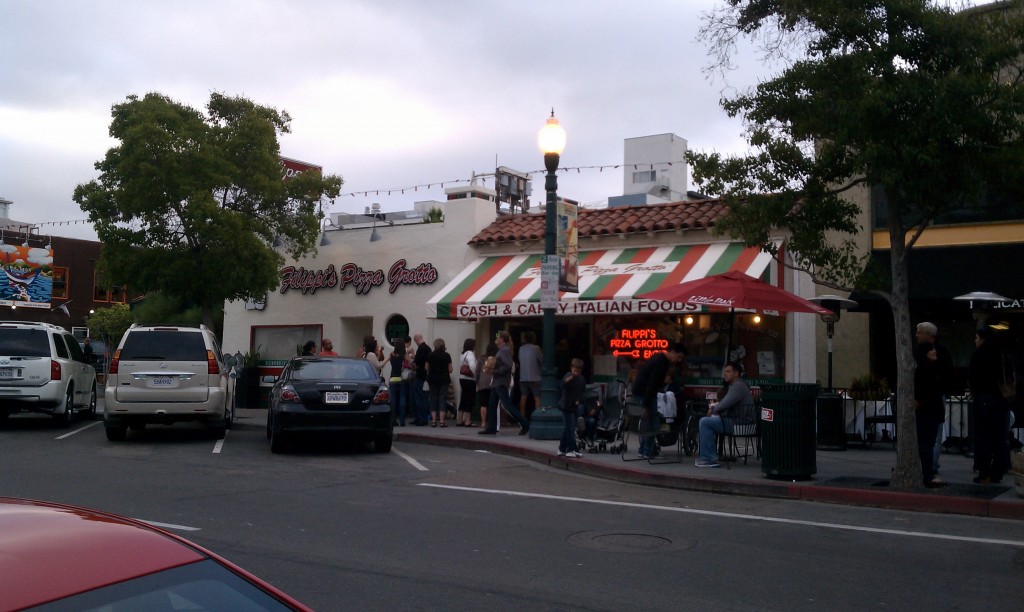 The atmosphere was authentic, it wasn't wedding receptions nice but it was close but not cramped, dimly lit and fairy noisy.  All characteristics of a restaurant I would typically never want to come back to, however, Filippi's managed to combine all these things into a tremendously enjoyable atmosphere.  The service was a cut above out waitress was fun and full of attitude, she was a riot.  And then there was the food.  Wanting to keep things simple we went with a pepperoni, extra cheese pizza and we were rewarded for out simplicity.  It was perhaps one of the best pizza's I have ever had.  The salty oily cheese on top and the subtle but magical sauce on the crispy crust made this pizza something to long for.  It was awesome I would not hesitate to visit again and we just may yet this week.
Filippi's Pizza Grotto in San Diego, it's worth the wait.  It also has a neat deli and carry out available.