This weekend I got rained out from typical outdoor activities, so I took some time to clean out the older items in the root cellar, but earlier in the week I had done some exploring in the chest freezer and found some freezer fossils.  Now these weren't bad, just roasts left from a couple years ago, but one was freezer burned and the other pristine.  I thawed them out and gave them a quick rub on Friday with a Mexican inspired rub.  I used two parts onion powder to one part of each of the following garlic powder, cumin, chipotle powder, black pepper, salt and oregano.  I let them rest in the fridge overnight and then gave them a quick smoke on the old Weber that I fear is nearing its final day.  I went to remove the lid and was left with a handle in my handle.  This is a very fire themed post, I used my propane torch to get some hickory and mesquite chunks going and then just threw the meat on the grate and let it go.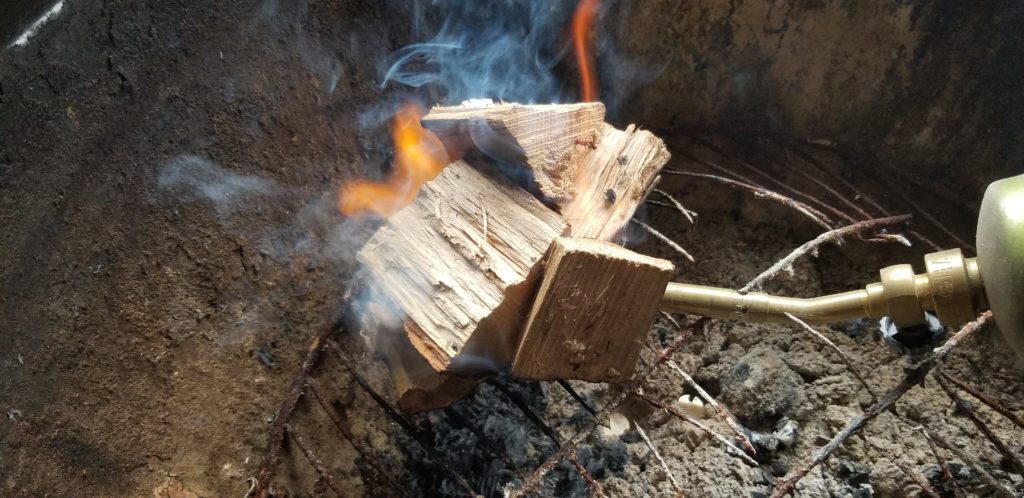 Once it was smoked I brought it back in the house, vacuum sealed each roast individually with a couple smashed cloves of garlic and dropped them in their waiting 135°F water bath – for the next 29 hours.  Fast forward to today, 29 hours later and time to finish them, time for the weed burning torch and the video below.  Just a quick sear on both sides and done, they were still sizzling when I got in the house but still fork tender.
And after a short rest it was time to carve and eat, slicing it open revealed what I had hoped – tender, juicy and solid meat.  The first bite did not disappoint, nor did the subsequent bites.  We ate it alongside a black bean and corn relish made nearly entirely from produce grown on premises.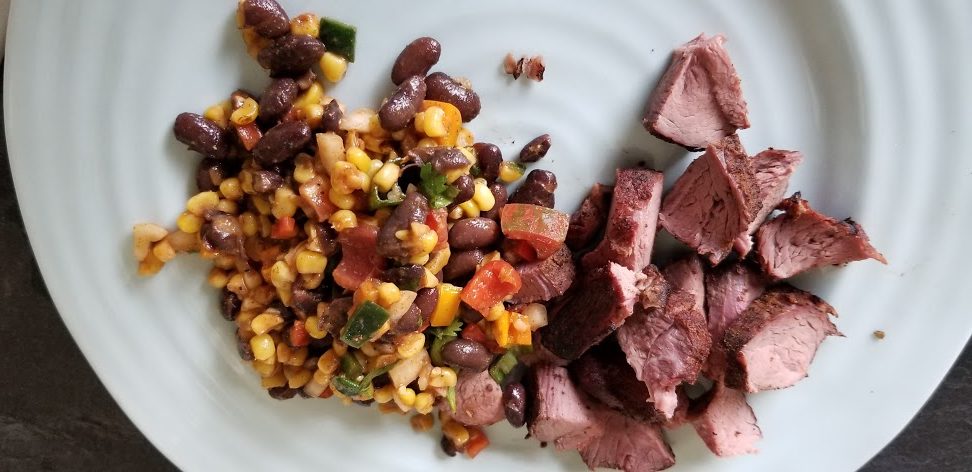 I used my Anova Sous Vide Stick to redeem these freezer fossils and it did not disappoint.  What are you cooking?