Waffles From Scratch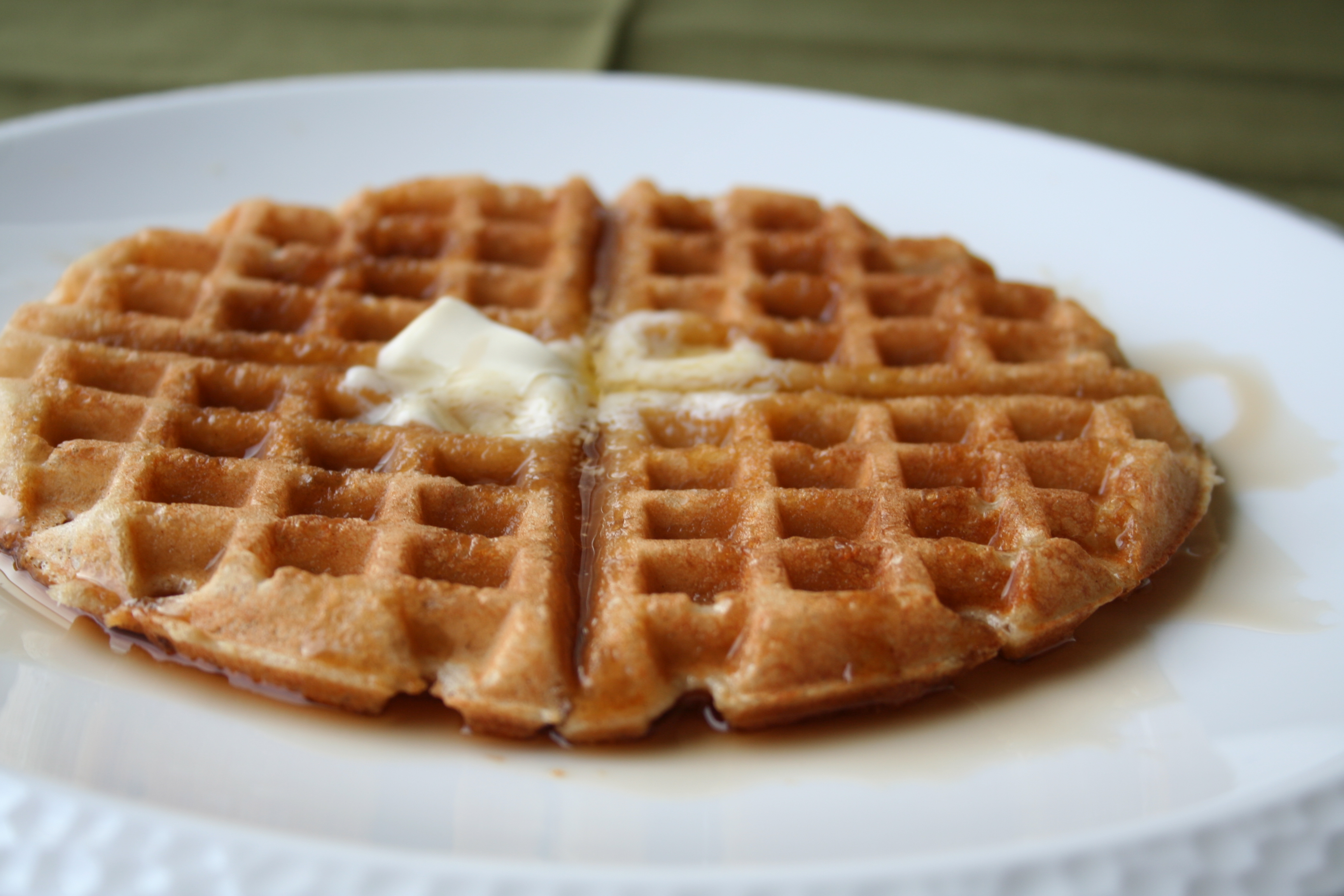 Growing up I liked to eat waffles, we had them every Sunday morning it was tradition in our home.  Dad would get up and make waffles every Sunday we would pile them high with way too much brown sugar or drench them in more than enough Maple Syrup, but they were always good.  Well when my wife and I got married we got a waffle maker and I am ashamed to say that until this past weekend I had not touched it, one year had elapsed and we had not so much as made a single waffle.  Well that changed and we will be making waffles more than once in the following years.
Being that I knew absolutely nothing about making any kind of waffle that did not originate in box (I am ashamed to say), I was pleasantly surprised when one day a tweet from @thefoodgeek about waffles from scratch broke my concentration.  Now making waffles is not my specialty, so the recipe looked really simple and we gave it a whirl.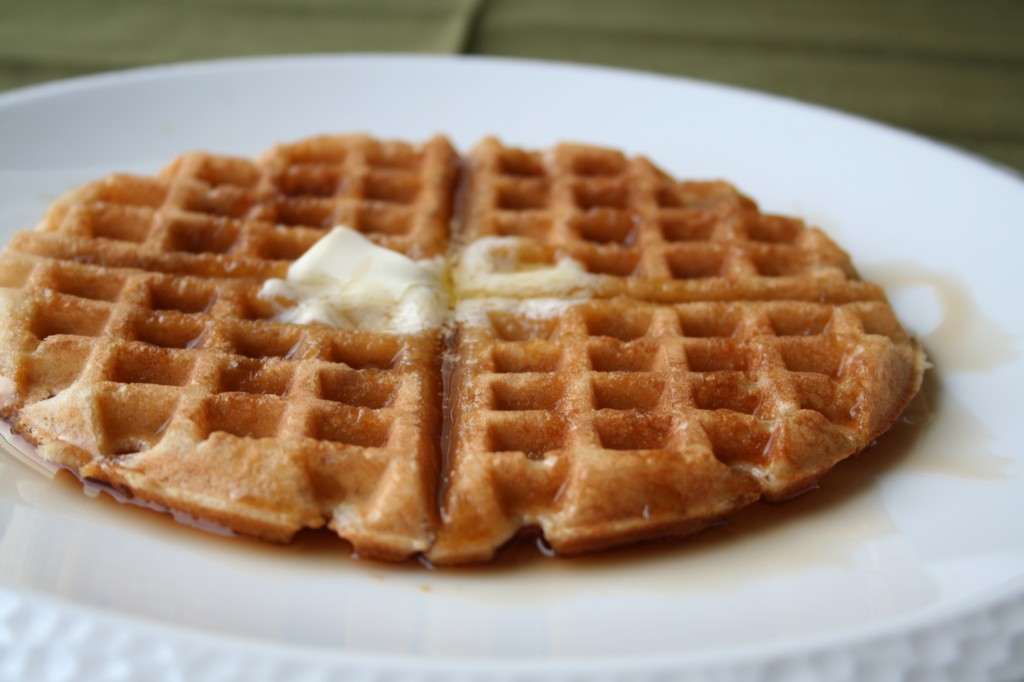 It was almost like making waffles from a box except you have to plan ahead a little the night before and start the batter, then in the morning, add the eggs and cook them like you would cook a box waffle.  It was simple and they were really quite tasty.
Ingredients
2 c flour
2 c milk
8 tbsp butter, melted and cooled (we used margarine, blasted allergies)
1/2 tsp yeast
1 tbsp sugar
1/2 tsp salt
1 tsp vanilla ( the original recipe called for 1/2 tsp)
1/2 tsp cinnamon ( to original recipe called for 1 tsp, but it seemed like to much for my palette)
2 eggs
Instructions
The night before mix dry ingredients.  Stir in milk, butter and vanilla until it is mixed well.  Cover and let it sit out overnight.  The next morning separate the egg whites from yolks, mix the yolks into the batter.  Whip the whites and fold them into the batter.  Pour the batter on a waffle iron and enjoy when cooked.
Adapted from A Year from Scratch – Simply Amazing Waffles
I didn't change much in the original recipe but I did increase the vanilla and decrease the cinnamon to match my tastes.  It is probably pretty incredible the way it is written up on A Year From Scratch, but I really like my vanilla.  There are some other great recipes and cooking information over at A Year From Scratch that are worth reading through, make sure you check them out.
One last note, these waffles freeze incredibly well, just let them cool throw them in a zip lock and freeze.  Then pull them out and toast like a toaster waffle, they make a pretty wicked toaster waffle.