Apple Cider Brined Smoked Pork Chops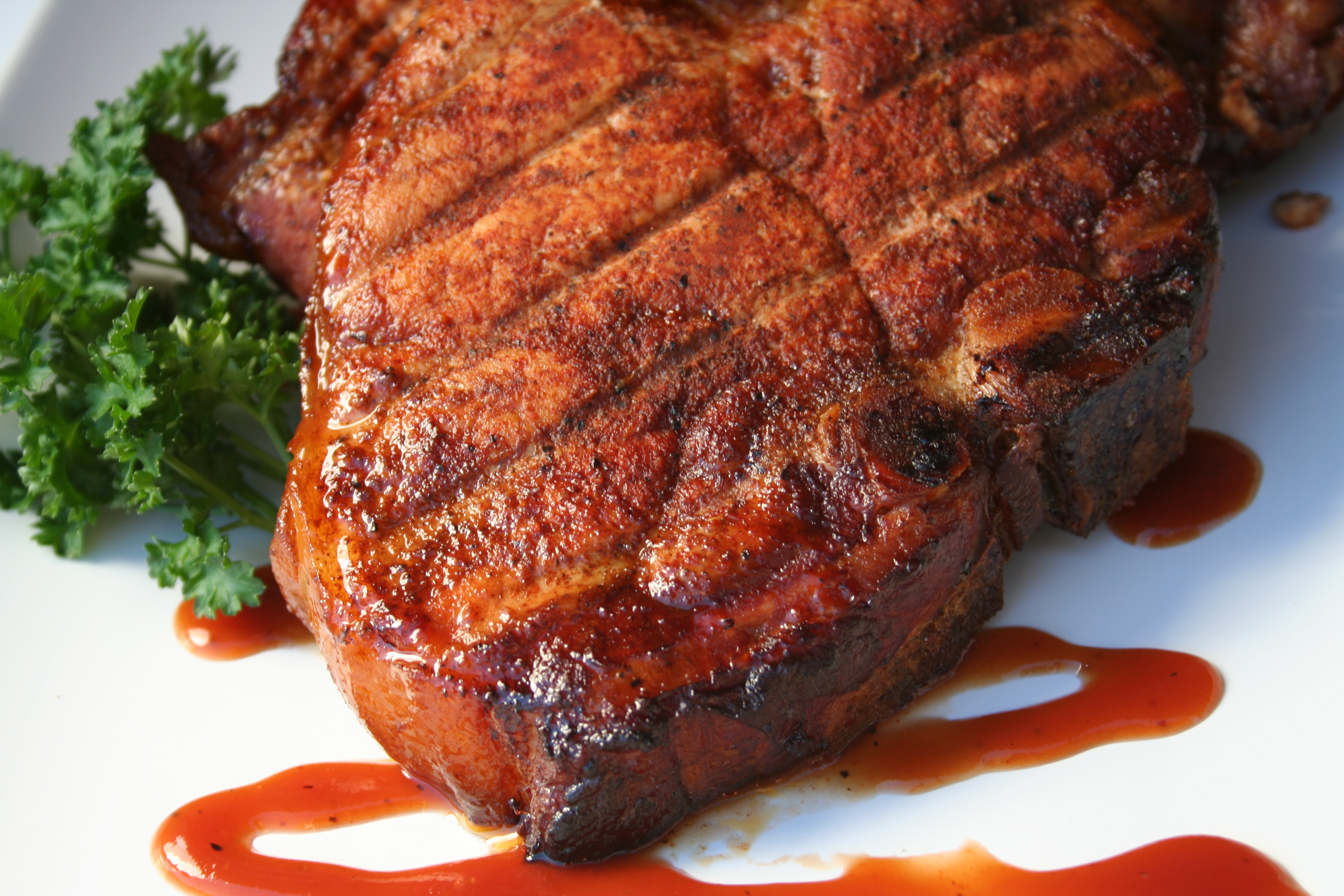 So many people have raved about apple cider brined pork chops and smoked pork chops that I had to see what all the fuss was about.  Well now I know, they didn't knock my socks off but they were certainly good enough to make again and when paired with my made from scratch bbq sauce, it was a match made in heaven.  They were delectable.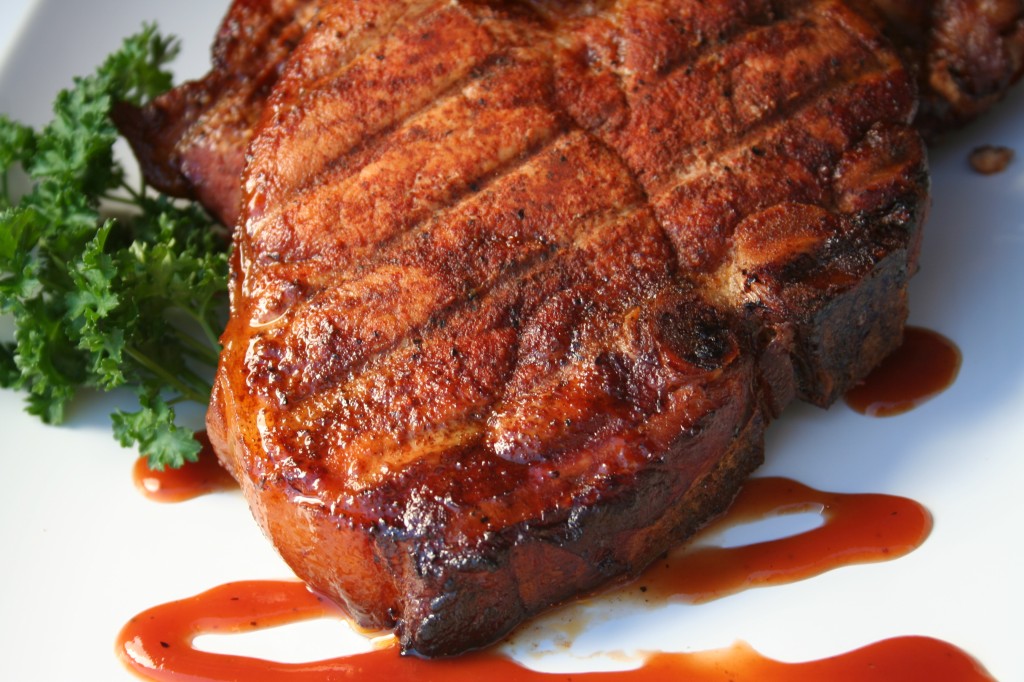 Looks expensive doesn't it, well it doesn't have to be.  In addition to being inexpensive, it was crazy easy to make.  All that is involved is an over night soak in the brine detailed below, a quick dusting with any seasoning you want.  I used a little bit of BBQ 3000 just to give it a little more and then a quick (2 hourish) jaunt on the smoker at 225°F with some apple wood.  I cooked them up until the internal temperature was 165°F, pulled them and let them rest for a short while, before cutting into these juicy and mighty tasty pork chops.
Ingredients
4 c apple cider (not juice)
1/4 c brown sugar
1/4 c kosher salt
1 tbsp balsamic vinegar
1 tbsp chile powder
1 c boiling water
Instructions
Mix sugar and salt into boiling water until dissolved.  Cool mixture.  Mix together apple cider, chile powder, vinegar and water mixture.  Place pork chops in a 1 gallon zip lock bag, pour in brine and fill remaining space with cold water.  Refrigerate over night in brine, remove, season and smoke.
Like I said this recipe will be sticking around next time it might not be chops, it might be another cut of meat.  It would also make a great base for some other marinade, just adjust the seasonings.  Please tell me it at least made you hungry to look at.