Last weekend my wife came home with a leek, the biggest leek I have ever seen, and as soon as I saw it I knew what I would be cooking with it a favorite I have not had in quite some time until tonight.  Potato and Leek soup and after a little emergency last second seasoning, it came out quite nicely.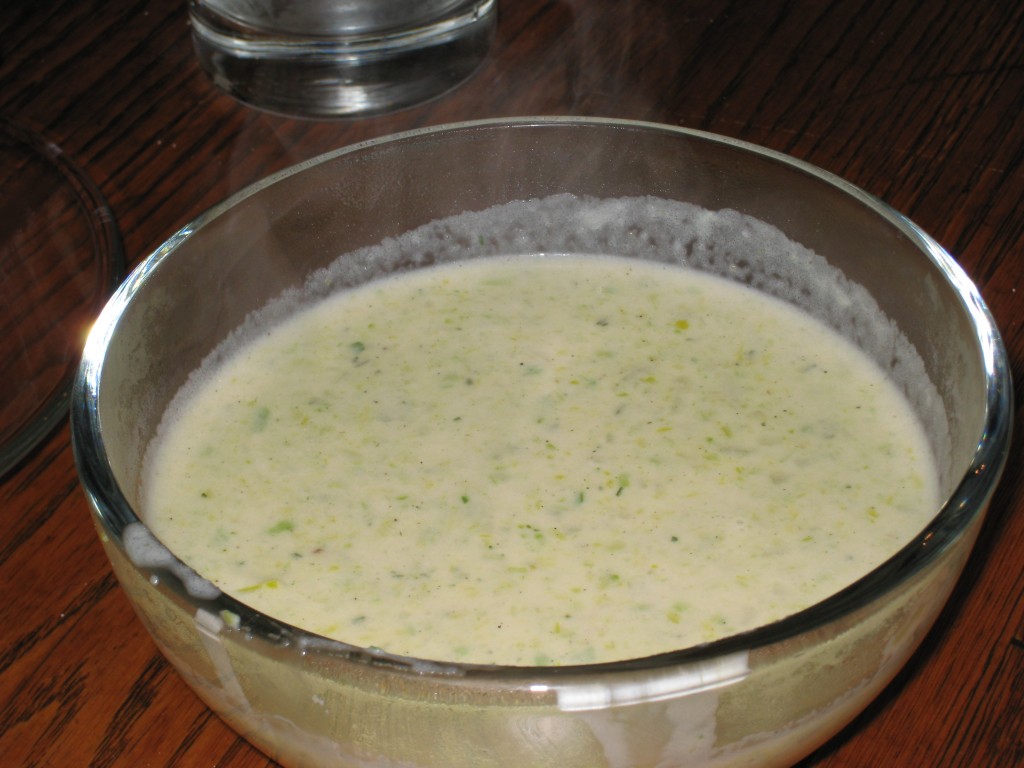 Ingredients
3 Medium Cooking Potatoes peeled and finely chopped (I used my SlapChop)
1 Leek finely chopped, green and white parts only
12 oz chicken broth
2 tbsp margarine
1 1/2 c half and half
1/2 c milk
2 cloves garlic, pressed
1/4 tsp ground thyme
pepper and salt to taste
parsley for garnish
Instructions
In a medium pot over medium heat cook potatoes with broth and garlic until tender (about 20 minutes), stirring occasionally
Meanwhile in a separate skillet over medium heat, saute leeks in margarine until tender.  Transfer leeks to a food processor, add thyme, chop until uniform.
Combine leeks with potatoes in potato pan, add half and half, milk, salt, pepper and parsley, mix well over medium heat until heated through.
The soup was good on its own but we were also have sausage and stirred that in as well as a little cheese, it was delicious and I am looking forward to eating some more for lunch tomorrow.