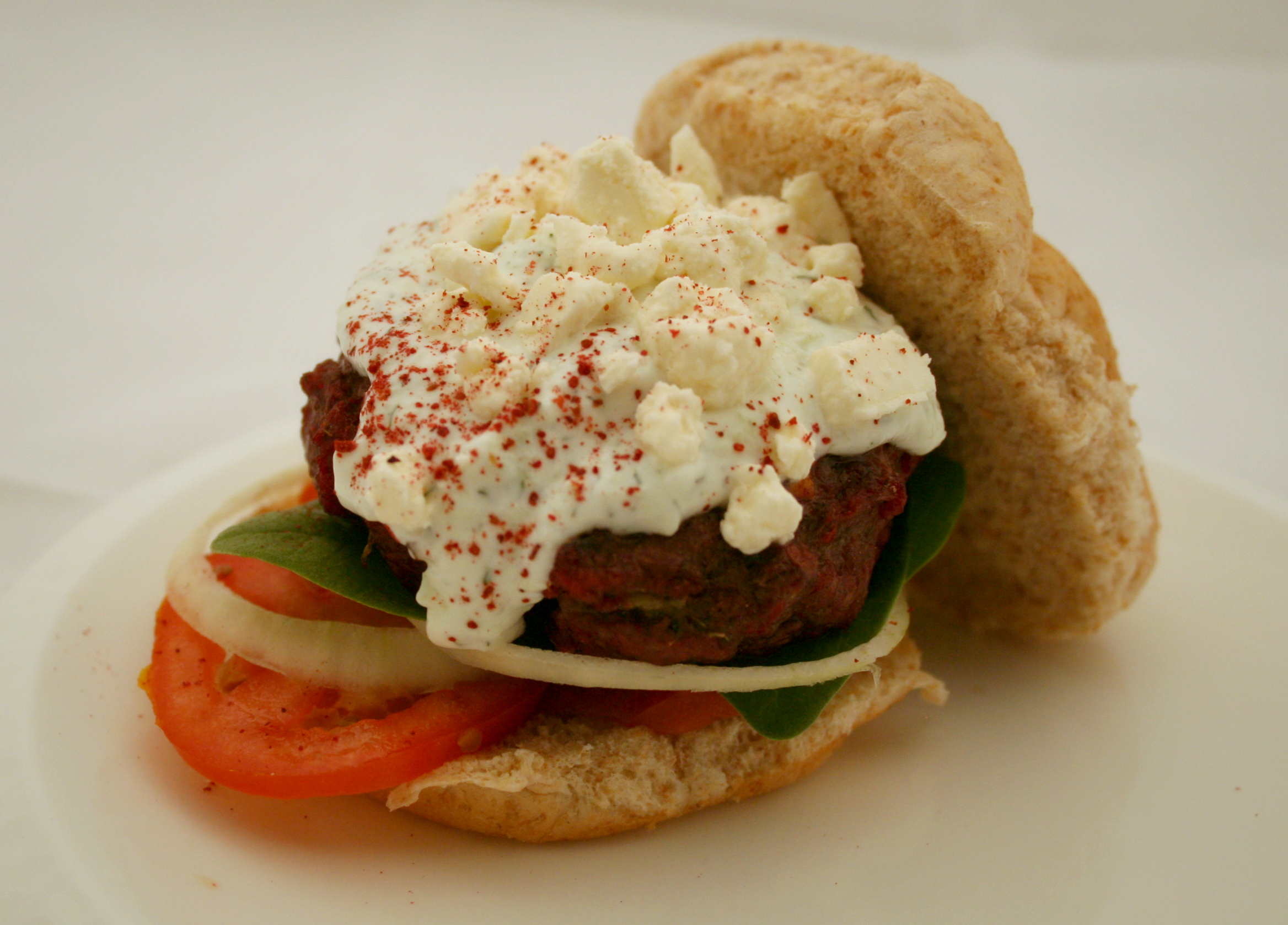 Wednesday night my wife says to me, "We should make Greek burgers with some of the venison we have in the freezer."  And that is when it was born, the Venison Greek Burger, I became infatuated with the idea for the rest of the week.  All day Thursday, all day Friday, I could not keep it off my mind.  Then finally Saturday came and the burger came to be.  It did not disappoint.  It was tasty, it was worth the thought and the preparation, and truth be told we ate a couple yesterday and are about to eat a couple more.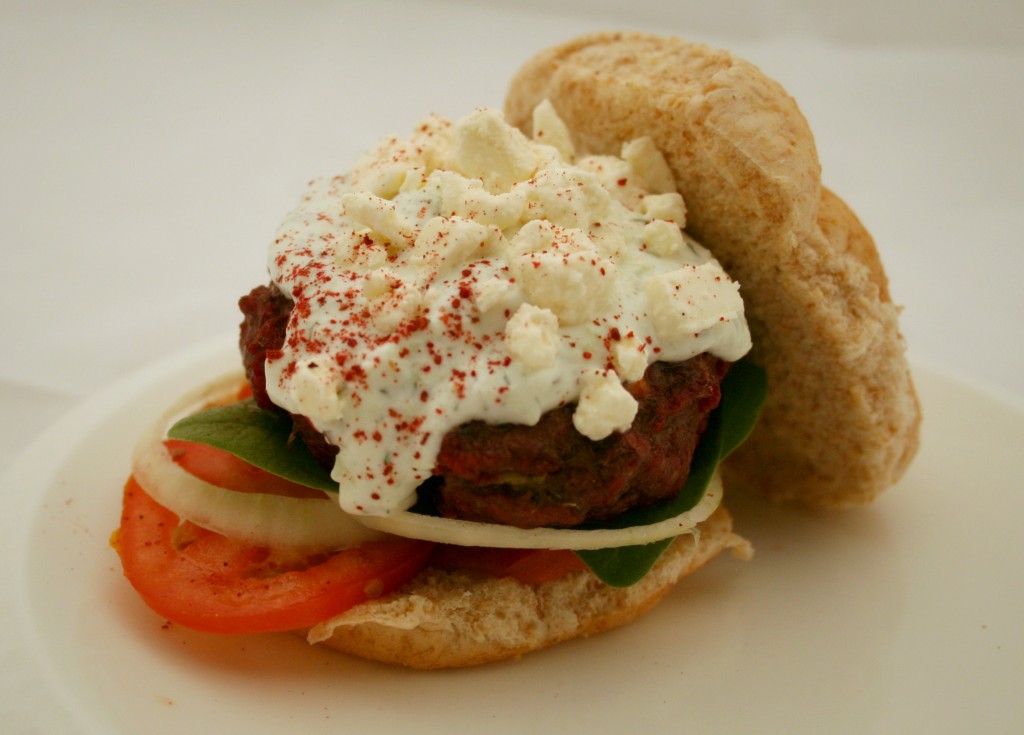 Like so many other recipes, this is just a start, the Greek use any number of seasoning to create their own unique signature when making Gyro meat, which is what this is based off.  So this is more of a template that I used to get going and will likely add in different ingredients each time I make it from here on out.  There is a recipe for the meat, which was excellent and one for the Tzatziki sauce to go on top of the burger as well.
Greek Venison Burger Meat
Ingredients
1 lbs ground venison
1 egg
1 small onion
1 tsp ground oregano
1 tsp ground marjoram
1 tsp kosher salt
2 tsp fine feta cheese crumbles
2 gloves garlic, crushed
1/4 tsp ground black pepper
Instructions
Chop onion and then place in a food processor.  Blend in the processor until the onion is more of an unrecognizable consistent mash.  Remove from blender and place in a couple of pieces of good paper towel.  Squeeze out as much juice as possible.  Add onion as and the rest of the ingredients with the exception of the venison to a bowl.  Mix well.  Add in venison and mix until the seasoning is evenly distributed through the meat.  Form to patties, let set for 30 minutes and grill to desired wellness with light smoke from a few oak chips in the grill.
Should you have no venison you could substitute a half pound of ground beef (lean) and a half pound of ground lamb.
Tzatziki Sauce
Ingredients
1 1/2 c plain greek yogurt
1 cucumber
2 tbsp fresh lemon juice
1/2 tsp dill weed
pinch of kosher salt
pinch of ground black pepper
pinch of sugar
2 cloves of garlic crushed
Instructions
Peel cucumber, slice and half length wise and with a spoon remove the seeds.  Place the remaining cucumber in a food processor and blend until uniform (kind of like applesauce).  Place cucumber in a couple of paper towels and squeeze out the juice.  Combine the drained cucumber with the remaining ingredients and refrigerated overnight.
The sauce will be a little too garlicky the first day, it mellows over night, but keep the breath mints handy!
Once the burgers are cooked slap 'em on a bun with some lettuce (or spinach), tomato, onion, feta, tzatziki sauce and a dusting of ground sumac; these are wicked tasty.  Or as an alternative they are great without the bun but with everything else in a salad.  Either way give it a try, and remember the meat recipe is just a template customize, customize, customize!