Accompanying my Cajun battered and fried Lake Michigan Whitefish today was a mound of slightly spicy and extremely tasty, freshly made Cajun Tartar Sauce and it was easy, almost too easy to make.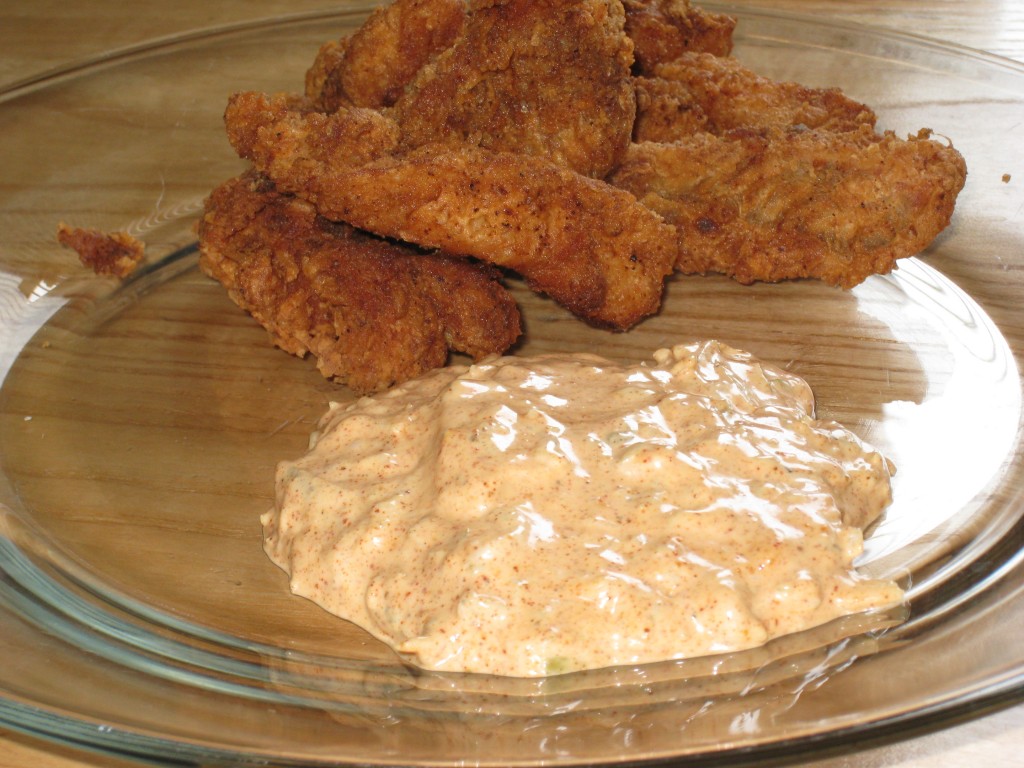 Ingredients
1 c mayonnaise
1/4 c shredded dill pickle
1 tbsp cajun seasoning
1/2 tsp fresh lemon juice
1/2 tsp dijon mustard
1/2 tsp dried tarragon
Instructions
Now for the "tough" part putting it together.  Put all ingredients in a bowl and stir until thoroughly mixed, sever fresh or refrigerate until ready to use.
And that's it, dress up fish with a slight spicy and very tasty rendition of plain old tartar sauce.  It would go very nicely on a fish sandwich, in fact, I will be making on of those as soon as I make it to the store to pick up some pepperjack cheese to top it with.