Alright, lavish might be a bit of a stretch but incredible or mightily tasty left overs would suffice.  It all started at lunch today, which I do not have a picture of and for that I ashamed.  However, it began it lunch with a spinach salad topped with cranberries, croutons, Saturday's smoked chicken, and last weeks Balsamic and Rosemary Vinaigrette.  It was incredible my mouth is still watering now, the balsamic rosemary vinaigrette nicely complimented they smoked chicken and the cranberries were a nice contrast to the rest of the flavor in the salad.   Yes, my mouth is watering which it shouldn't be.  If lunch was the appetizer, dinner was dessert and the main course, another leftover miracle.
Dinner consisted of Lowfat Chicken Enchiladas made with some of Saturday's smoked chicken leftovers.  These thing were incredible the first time we made them, and as such I was anticipating greatness once again.  I was no disappointed, I am anxious for the leftover enchiladas I will be eating for the next day.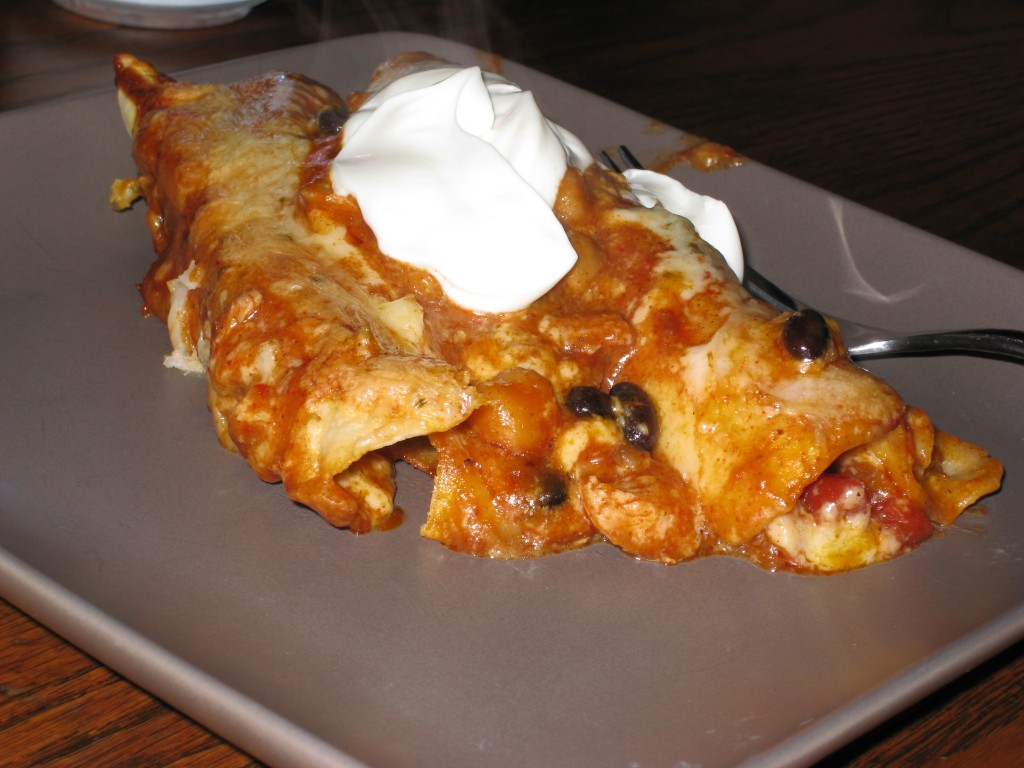 I can't wait for tomorrow leftovers will be in lunch box and in vogue.  At least to me.  Had any incredible leftover adventures lately?  Tell me about em.
Note: Even though its not technically a recipe this one still gets a rating.