A Poor Man's Jerk Chicken
Disclaimer: Ordinarily an ordinary recipe like this would not make it to the blog, however, with the request for more variety in chicken recipes come the good and the bad.  Usually when we make Jerk Chicken in the summer or spring we use a whole chicken and go all out, it is certainly not the poor man's variety and I will make a point to write about it this summer.
With that aside, we had another workout and cook at the same time meal tonight.  It was called Jerk not because of the process or its temperament but because of the seasoning we applied and despite its ease and lack of process and a rich marinade it was far more than edible it resembled jerk chicken and it was easy.  Besides that it tempted us with smells of the Caribbean, while we did our plyometrics.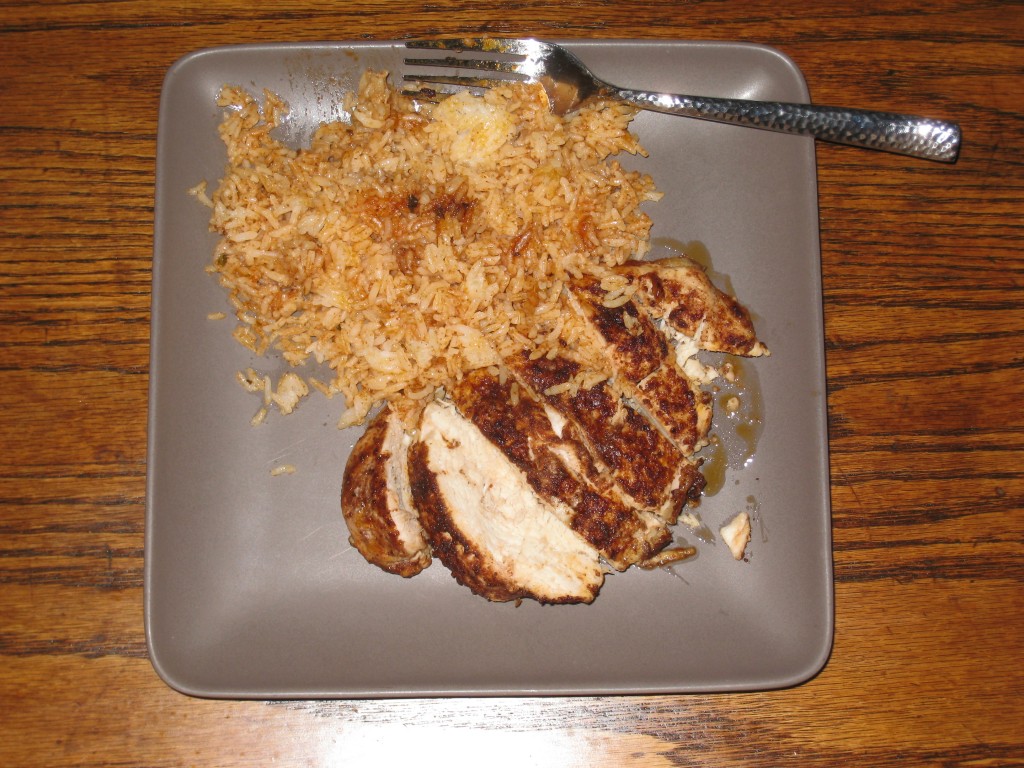 Ingredients
2 chicken breasts
2 tbsp olive oil
1 tbsp lime juice
jerk seasoning (I got mine at Penzeys)
Instructions
Preheat oven to 375°F.  Combine lime juice and olive oil in a glass baking dish until uniform.  Roll chicken several times in the mixture and sprinkle both sides, covering evenly with jerk seasoning.  Bake for about 50 minutes or until done, turning once.
While not nearly as delicious as the real thing, our poor man's jerk chicken was a tasty treat with a bit of a kick in the middle of winter.