Rarely to I find Dutch food a treat, I am Dutch and the closest thing that I find that is Dutch that I purposely plan to consume is Rusk and I am not sure why that is, I am usually not a fan of bland food.  However, this Christmas I was asked to make Pigs in a Blanket, to bring to Christmas brunch and so I have.  Using a recipe found online and then confirmed against a family recipe to create a truly Dutch treat, it is possible.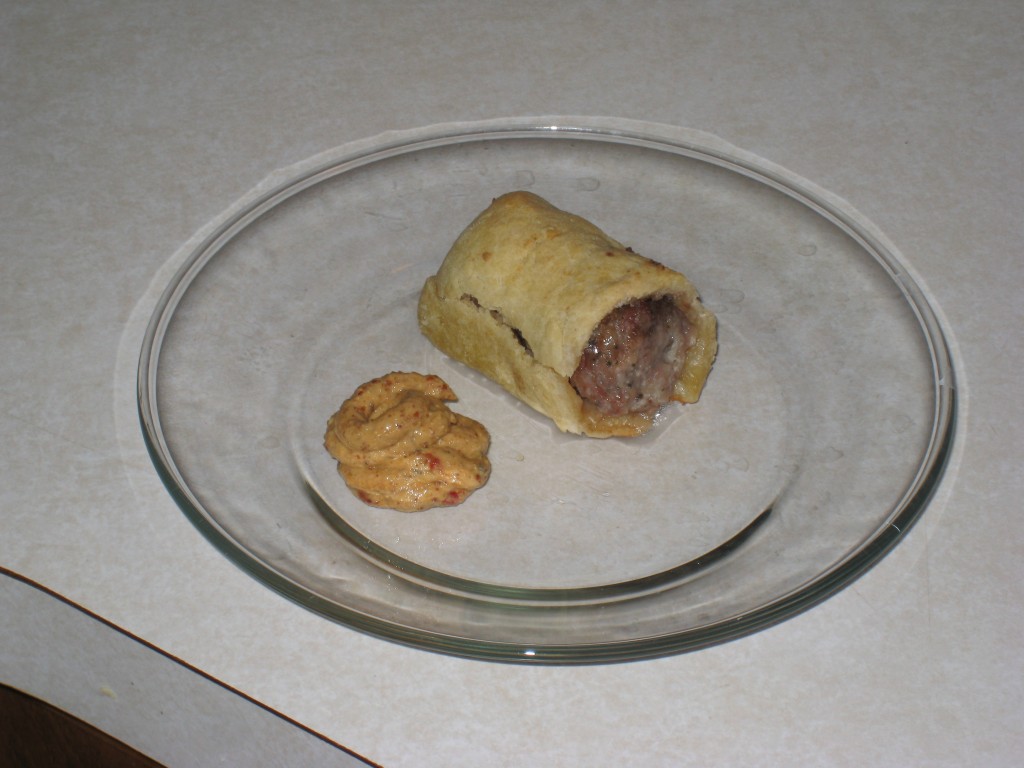 Ingredients
For the dough
2 c flour
1/2 tsp salt
2 tsp baking powder
1/2 c vegetable shortening
1 egg beaten
1/2 c milk
For the filling
1 lbs pork sausage
1/2 lbs ground beef
1/4 c bread crumbs, made from bread dried in the oven and crumbled
2 tbsp cream
salt and pepper to taste
Instructions
Sift together dry ingredients, cut in shortening.  Mix in beaten egg and milk.  Turn out onto a floured surface, knead dough about 10 times until uniform.  Divide into two sections, roll each to 1/4 inch thick and cut out 15 2″x3″ rectangles from each, set aside.
For filling, blend all ingredients together by hand, until uniform.  Roll into 30 rolls of meat, think sausage links.  Wrap dough around each "link".
Place on brown paper bag on cookie sheets with sides, bake 40 minutes at 350°F
If you are afraid it is going to be too bland, spice it up with some hot and spicy whole grain mustard.  This will become a Christmas, and most likely year around favorite for me.  What are you favorite Christmas time dishes?