Slow Cooker Stuffing Recipe Review
Have you ever wanted the stuffing without the hassle of making the turkey?  Maybe you don't eat meat but smell the glorious smell of stuffing when you visit with your relatives for Thanksgiving.  Well what ever the case I love stuffing, I mean forget the turkey, give me some stuffing.  Well in my quest to find good stuffing without the bird I decided I had to start somewhere so I went to my favorite recipe finding tool, Google, and I found a starting point.  Over at AllRecipes.com I found a recipe for Slow Cooker Stuffing, it looked easy enough so I gave it a whirl.  Being that I live on my own I decided to make a quarter recipe of this, which filled about half of my mini slow cooker.  I also used fresh sage and dried parsely, didn't quite have enough to strip my plants.  I dried the bread in the oven at 200°F until the bread felt crisp.  I then mixed per the recipe but refrigerated over night and threw it in the cooker this morning and left for work.
When I arrived this evening I was greeted by the pleasant aroma of stuffing so I fried up the grill and threw on some chicken.  Meanwhile, anticipating the flavorful treat that was waiting for me.  Finally the moment arrived I scooped out a healthy portion of stuffing and dug in.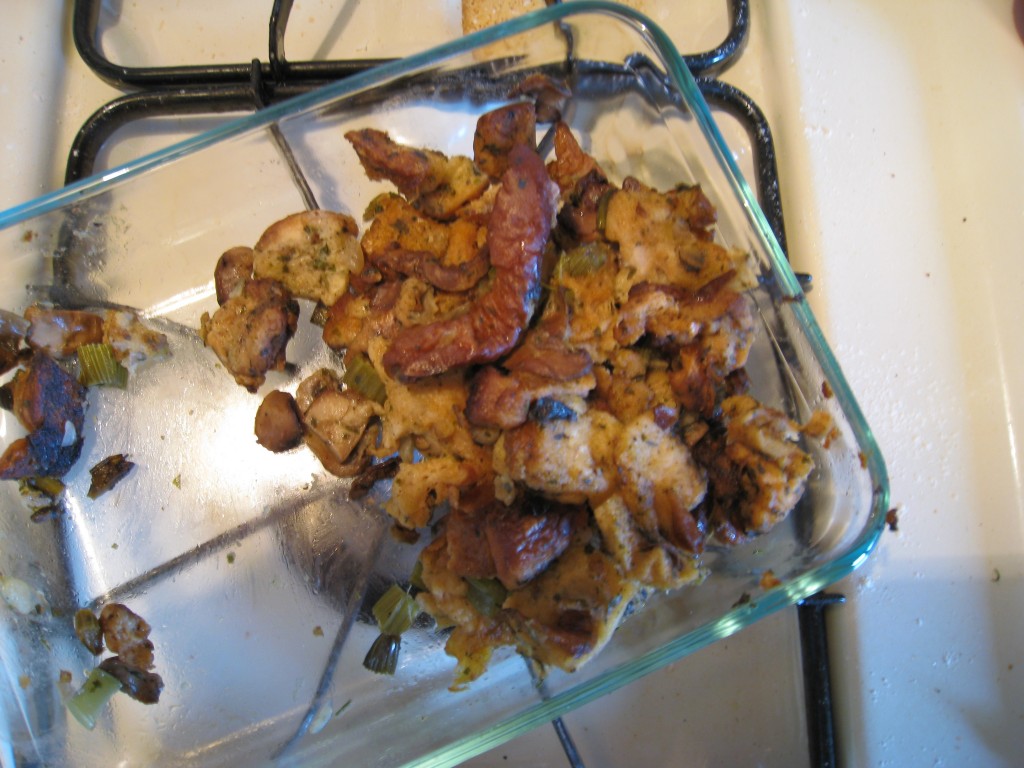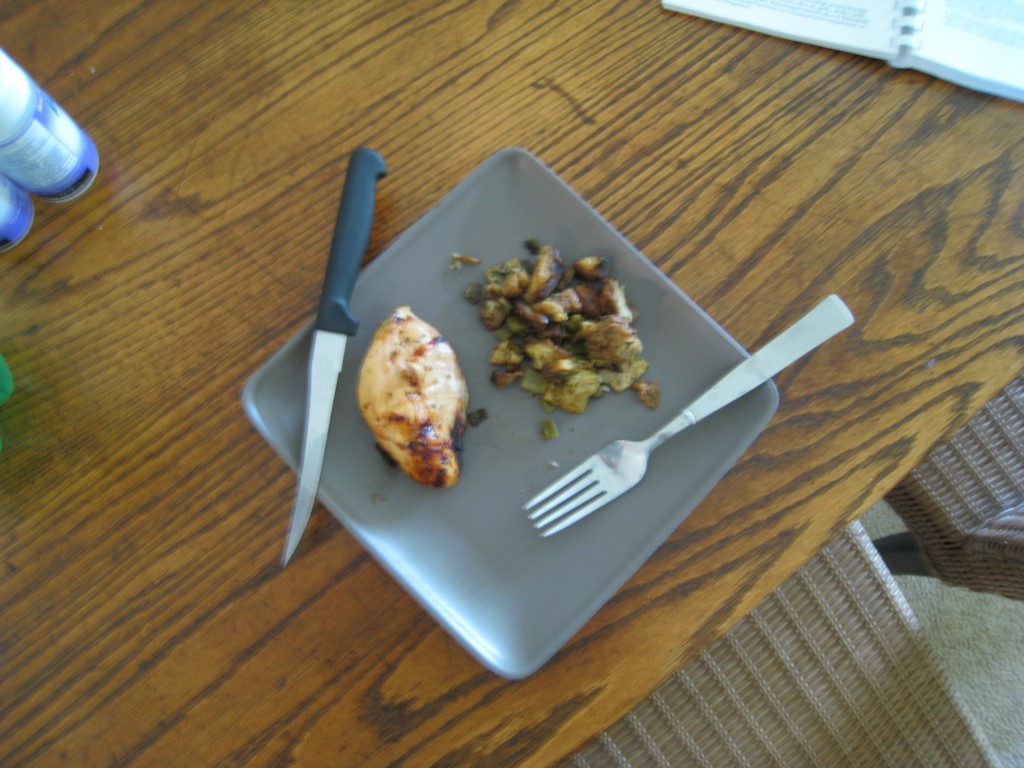 Once I finally got to eat it I was not disappointed, it was moist, flavorful and remarkably like stuffing.  Now that is not to say it was as good as out of the bird but it certainly was a great substitute, it tasted like stuffing, smelled like stuffing and will do just find to hold me over tell I have time to cook a whole bird.  I will surely cook this again, probably in a week or two.