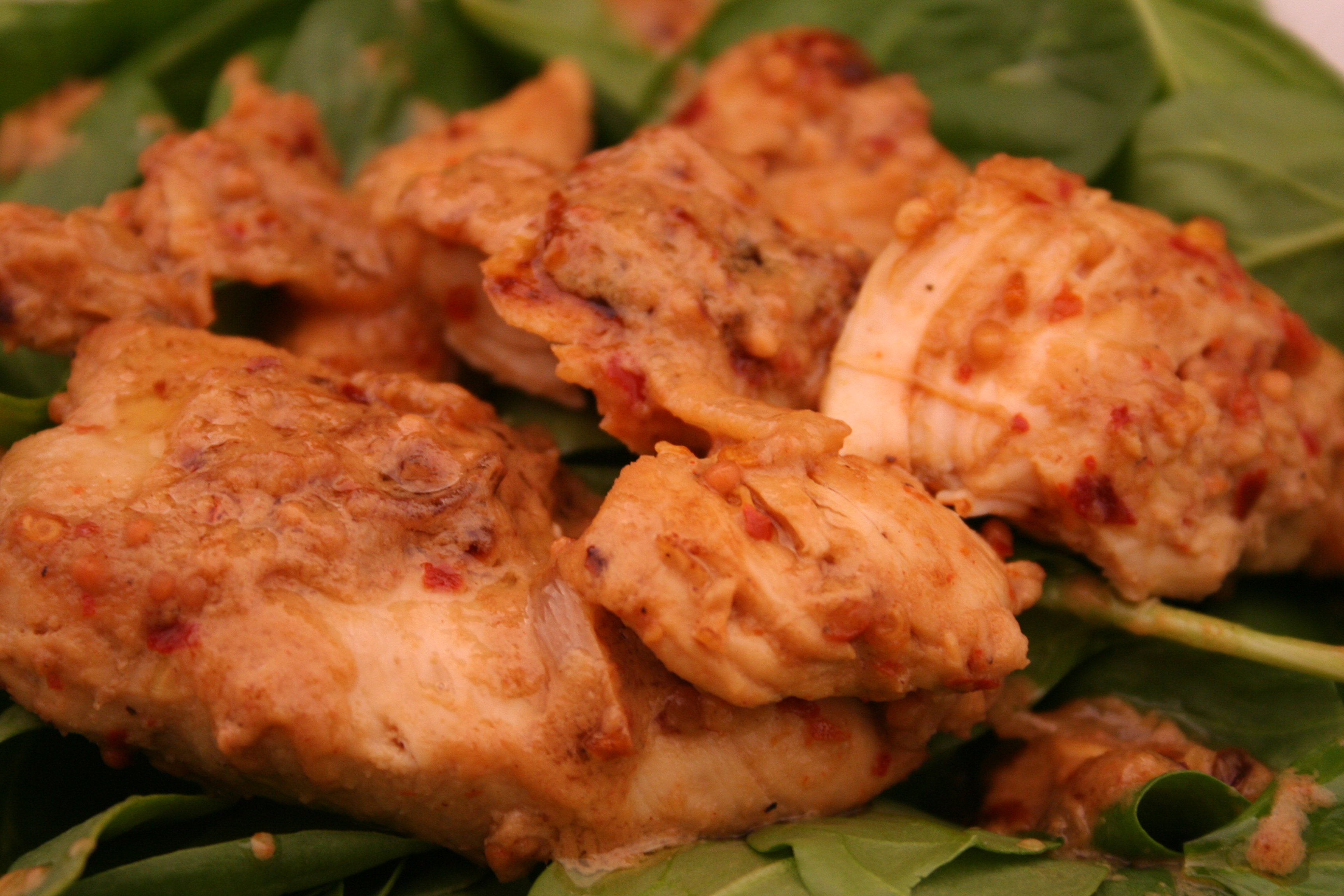 We are on the chicken kick again and I must say I have a new favorite this year, it is honey mustard marinated chicken on spinach with a honey mustard vinaigrette, made from all the left overs from cooking the chicken…so tasty and so easy.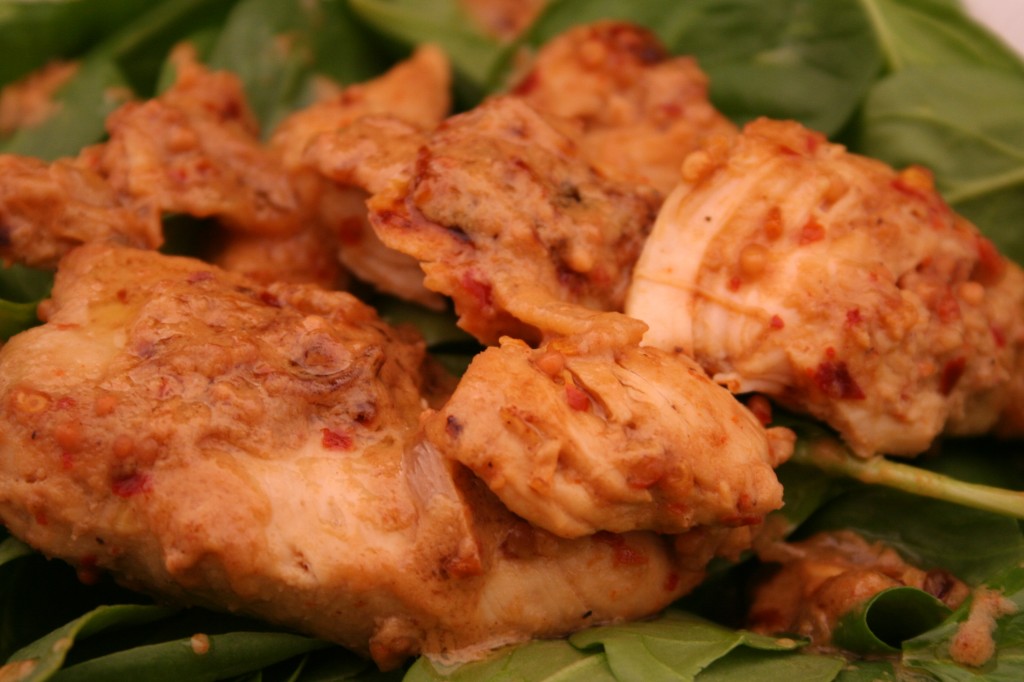 Like most marinades, the beauty is that once its marinating the only thing left to do is cook it up when its time for some chow.  The problem is that we don't want to eat the same marinade necessarily when we marinate something and end up with 20 bottles of marinade in the fridge.  So we have started making our own, we make just enough for the two of us, using stuff we have around the house and when we are done, we don't have to worry about a partially used bottle hanging around.  So without further ado here is the recipe:
Ingredients
1/4 c dijon mustard
1 tbsp honey
1 tbsp whole mustard seed
1 tsp red pepper flakes
1 tbsp garlic powder
2 tsp olive oil
1 tbsp soy sauce
salt and pepper to taste
Instructions
Mix all ingredients together well and pour over chicken in a zip lock.  Squeeze air out of zip lock and seal.  Work marinade around chicken and leave to marinate over night in the refrigerator.  Occasionally redistribute the marinade in the bag.  The next day open the bag and take a huge whiff, it smells fantastic.  Cook chicken however you would like, in a pan on the stove, in the oven or my personal favorite grill it.  You could probably even nuke it but I am not sure, I avoid the microwave like the plague.
Enjoy, I have some more chicken to eat.
Looking for more ways to enjoy chicken?  Here are some ideas for chicken.