Ribs, Again!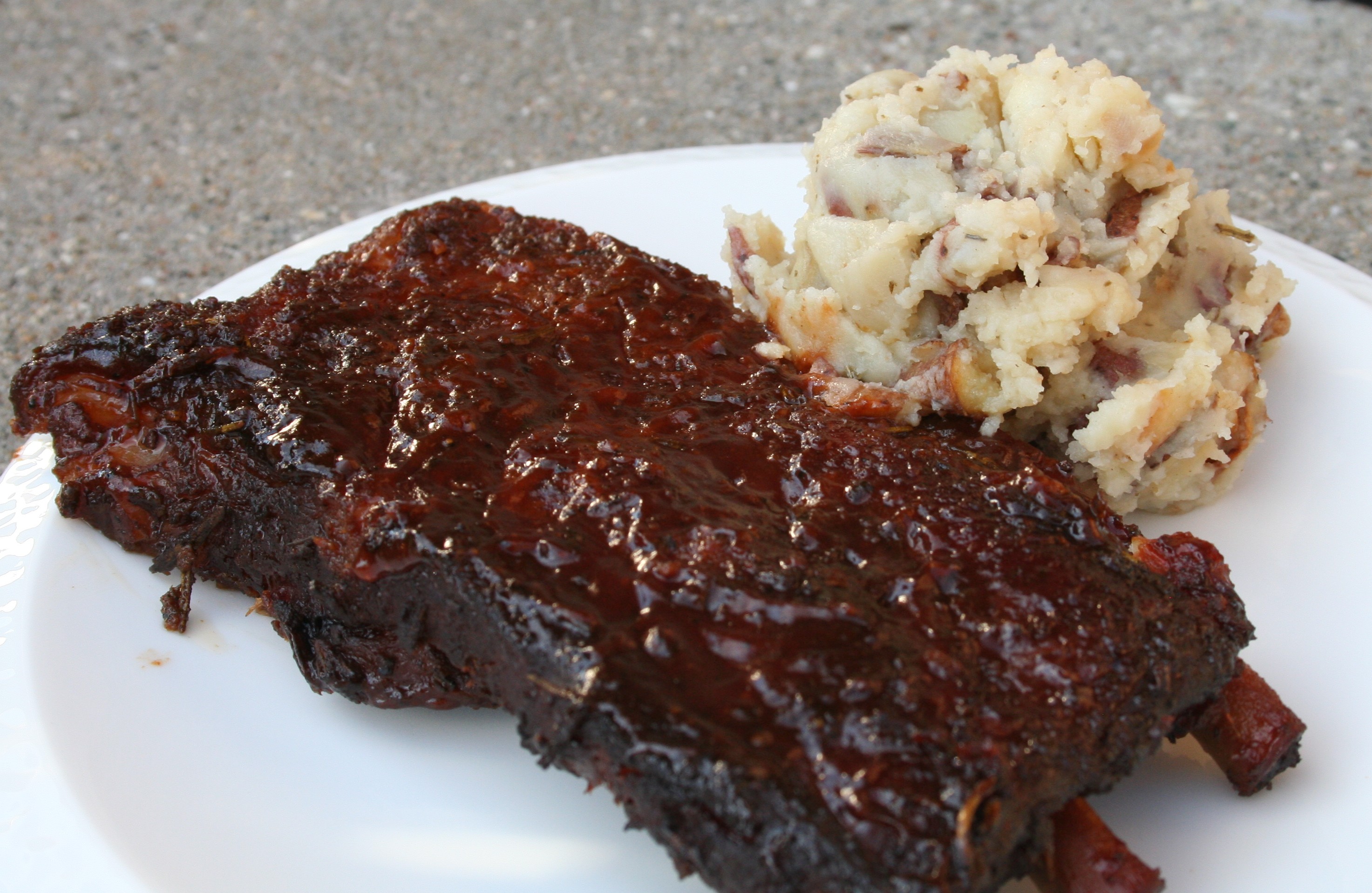 Ribs, Again!  This time with more style.  Last time I used two rubs out of a bottle and had good ribs come up but the rubs was not complimentary.  The ribs were good but they were not as good as they should have been.  This time, I managed a little more success.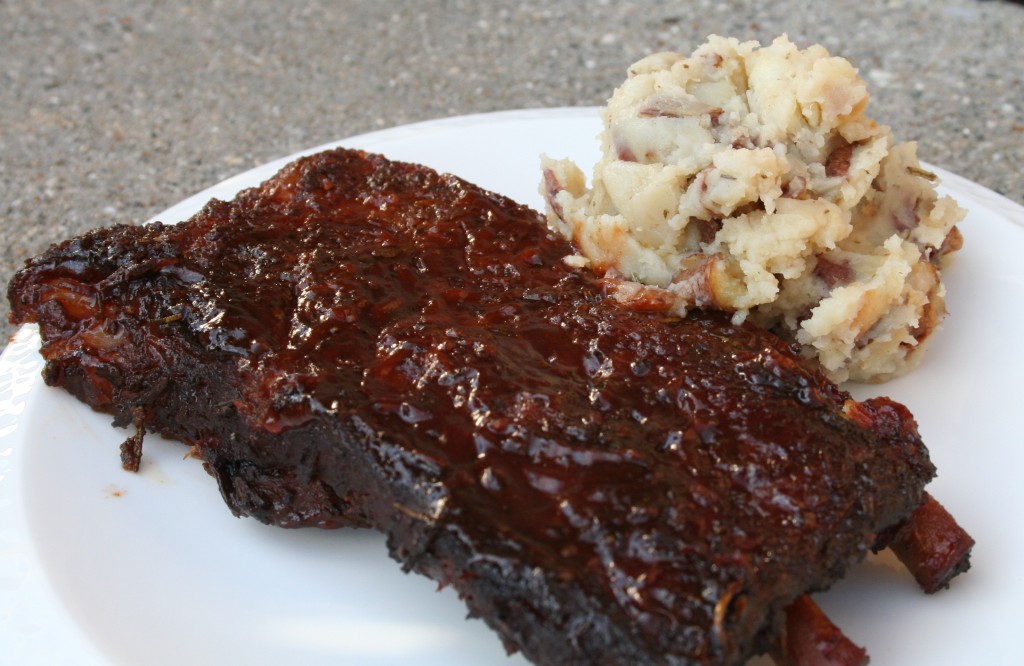 Last night I whipped up perhaps my favorite pulled pork rub, a brown sugar and rosemary rub, using some fresh rosemary, from the plant to the rub, it doesn't get much fresher than that.  From there I lightly rubbed the ribs with Dijon mustard and then the rub and then it was into the fridge to rest overnight in bask in that magnificent rub.
Then in the morning it was onto the smoker with some apple wood and some hickory at 225°F for 3 hours, I did spritz the ribs a couple of times as the skin dried out with apple juice during this time.  Then it was into a double layer of foil for 2 hours, then back onto the grate in the smoke with no foil until they reached 172°F in the thickest part of the rib.  I brushed them lightly with BBQ sauce during this time as well.  Then it was off the smoker and back into some foil, a wrapped in a couple towels and then into a cooler for about 30 minutes of rest to allow the juices to redistribute and the flavor to mature.
Then it was time to eat them.  They were better than the last rack of ribs I smoked, either half of them.  They were sweet and had a nice bark on them were fall off the bone tender.  The rosemary complimented the sweet and the delicate flavor of the pork ribs, they were perhaps the best ribs I have ever had.
With one exception it looks like I have found my rib recipe for at least the immediate future.  My wife smelled the cumin in the rub when I was making it and she was able to taste a hint of it in the finished product, she wanted less cumin next time.  I thought all was well the way it was.
Either way they were great, an appropriate use of such a fine piece of meat and they went well with some garlic and rosemary mashed red skin potatoes.