Needed a quick lunch today so I decided to bust out the rice cooker, the most versatile cooking machine I own.  Starting going through the fridge and cupboards to find what I could throw in to make a tasty lunch, here is what I ended up with.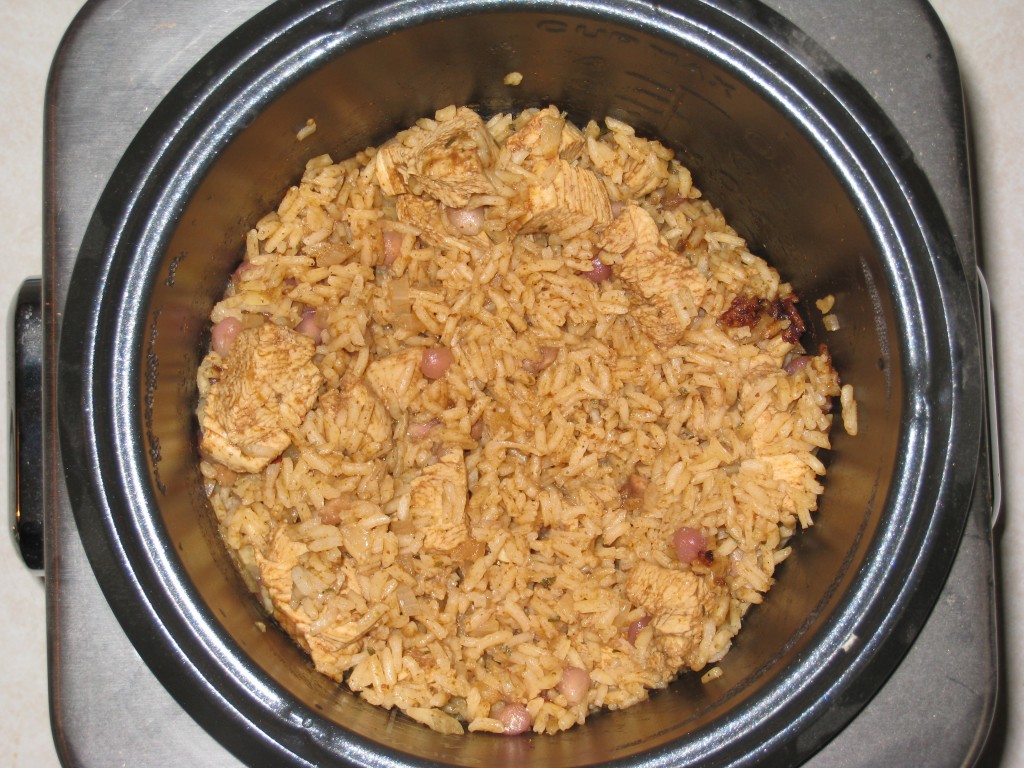 Ingredients
White Rice
Chicken Breast
Pomegranate Seeds
Ground Chipotle
Ground Smoked Spanish Paprika
Old Bay (lets face it old bay makes everything better)
Parsley
Soy Sauce
Worcestershire Sauce (just a hint)
Onion
Garlic
Lime Juice
Whole Grain Mustard
Water
Instructions
Threw all that in the rice cooker and let it do its magic.  And it is magical.