A ginger milkshake you ask?  That's right, when I first saw it fly across Twitter, I thought the same thing and the more I thought about it the more my mouth watered.  Tonight I finally made one and it was good and I think next time it will be even better.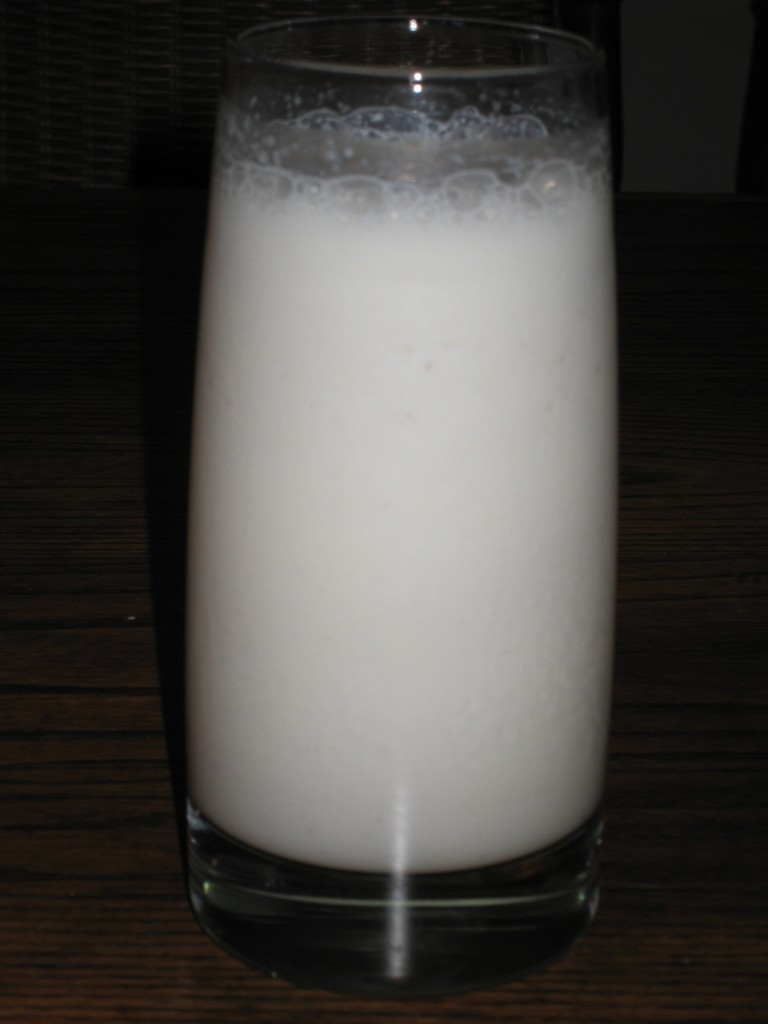 Ingredients
1 1/2 inch section ginger root
1 c milk
1 c vanilla ice cream
Instructions
Peel and shred ginger root.  Put ginger and milk in blender and liquefy it until it is smooth and well blended.  Strain milk and remove all fibers of ginger root, push on the fibers to get it all through.  Add milk and ice cream to blender, blend until smooth.
Well what came out of that was a soupy milkshake that was good, a typical vanilla milkshake flavor followed by a nice bite of ginger that kinda sticks with you for a minute.  It was pretty incredible.  Next time I think I will use less milk more ice cream and more ginger.
Update: Made another shake tonight, this time used about 2 – 2 1/2 inches of ginger root and 1/2 c of milk, much better, much thicker, much more ginger bite and all around just a better shake.