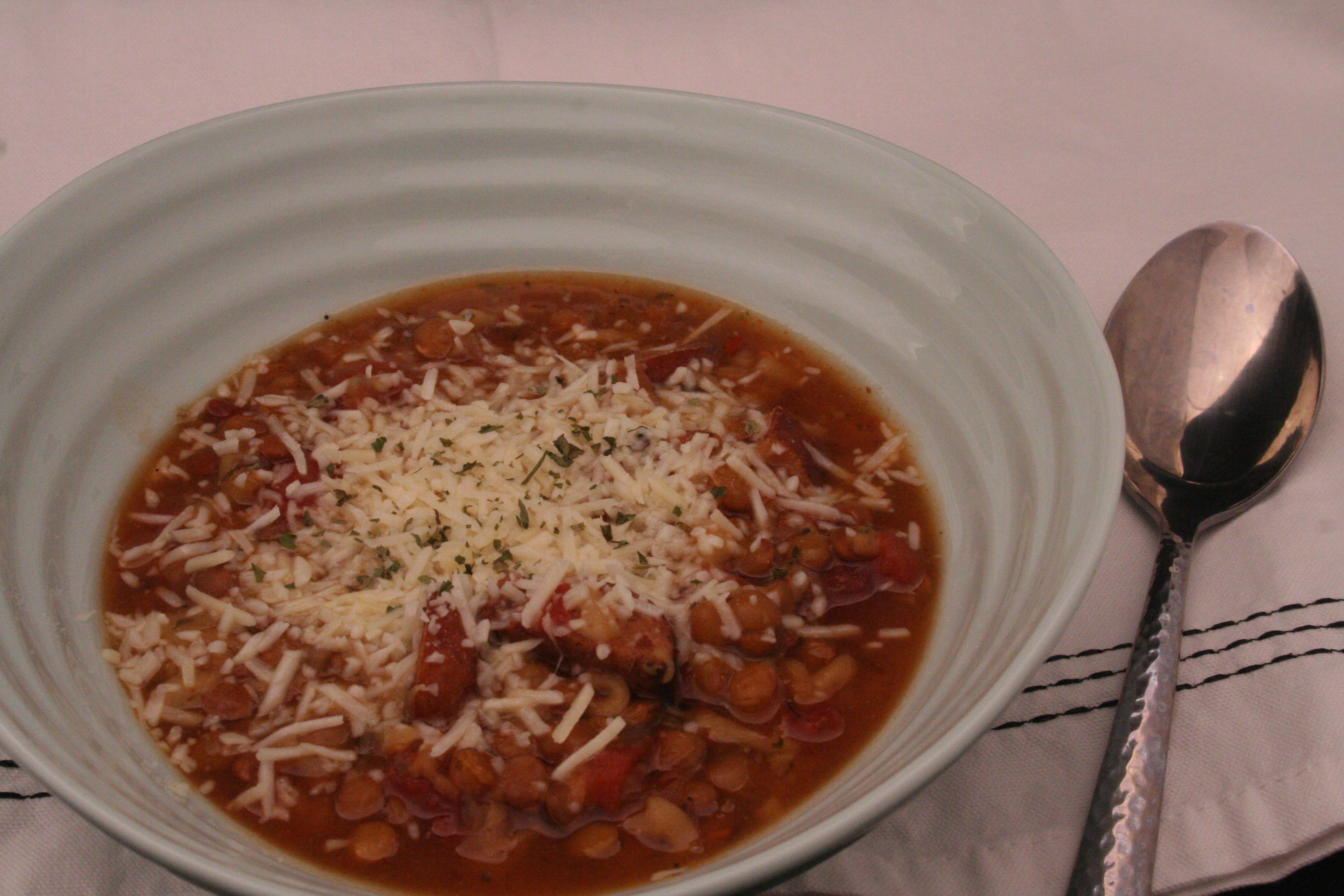 Its sad to see it fall from the number one spot on the site, but it must be done; the bacon must be ousted from its perch a top the chronological post listing and make way for the new.  Thankfully I left something legendary there when I went on an unplanned sabbatical, life just got to busy and my diet tanked.  Thankfully for my health and my free time, life has gotten a little less hectic and cooking has once again commenced.  Not that we weren't cooking before it was just not note worthy.
A couple weeks ago the local grocer had chicken sausage on sale and what was I to do but scoop some up.  Since then it has been sitting in my freezer waiting to be used, well last night was its time.  We are past due for fresh soup in this home and so into some soup it went.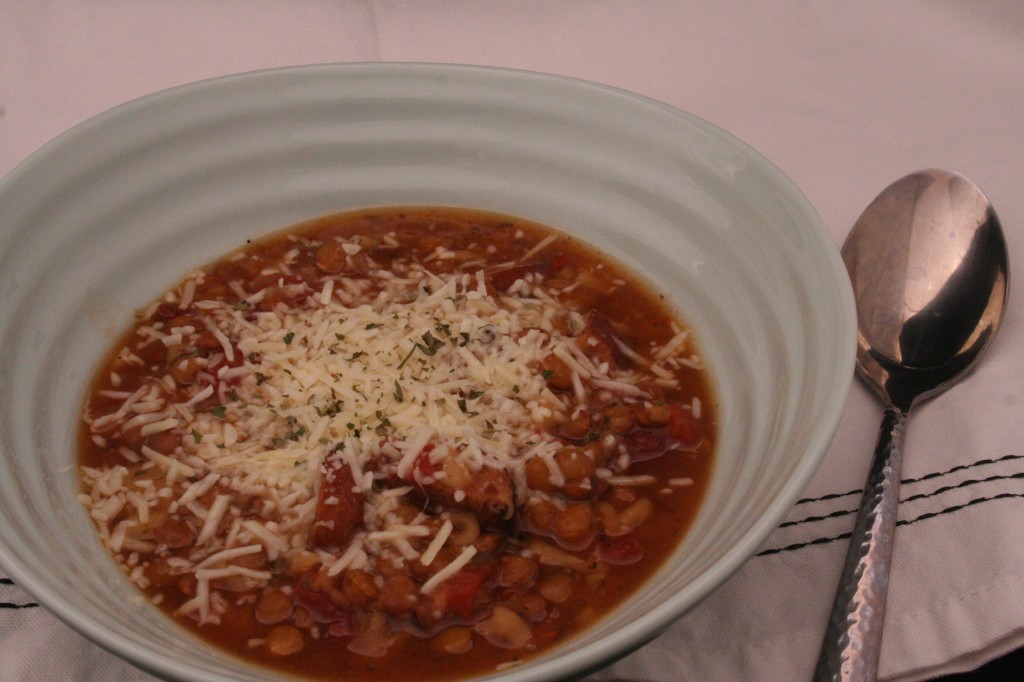 Last night I got everything ready and threw it in the slow cooker in the refrigerator except for the lentils which I added this morning when I pulled it out and turned it on.  My goal being the only one here for dinner was to write this while eating a bowl of the soup, in order to provide an honest review.  Well I have eaten two bowls and have not managed to write a bit of a post.  It doesn't help that I came home from work famished, but it was a pretty tasty batch of soup.
I had mine just garnished with a handful of freshly ground parmesan cheese, had my wife been here she surely would have added sour cream to make it creamy and cilantro to make it more complex.  Call me simple but I am going to stand by just the parmesan for this one.  You will have to let me know which way you prefer when you make it for yourself.
[dc_getRecipe id="21″]