This past Saturday was a great day for a smoke, an all day smoke.  We were stripping and polishing up the boat, so why not do it with the tantalizing smell of hickory smoke and cooking meat. That is just what we did.  This was a great smoke because while I enjoy pulled pork bbq, its not one of those things that is like wow, but I made it wow, at least wow to me.  It all started with a good rub, a brown sugar and rosemary rub that gave it great bark and great flavor.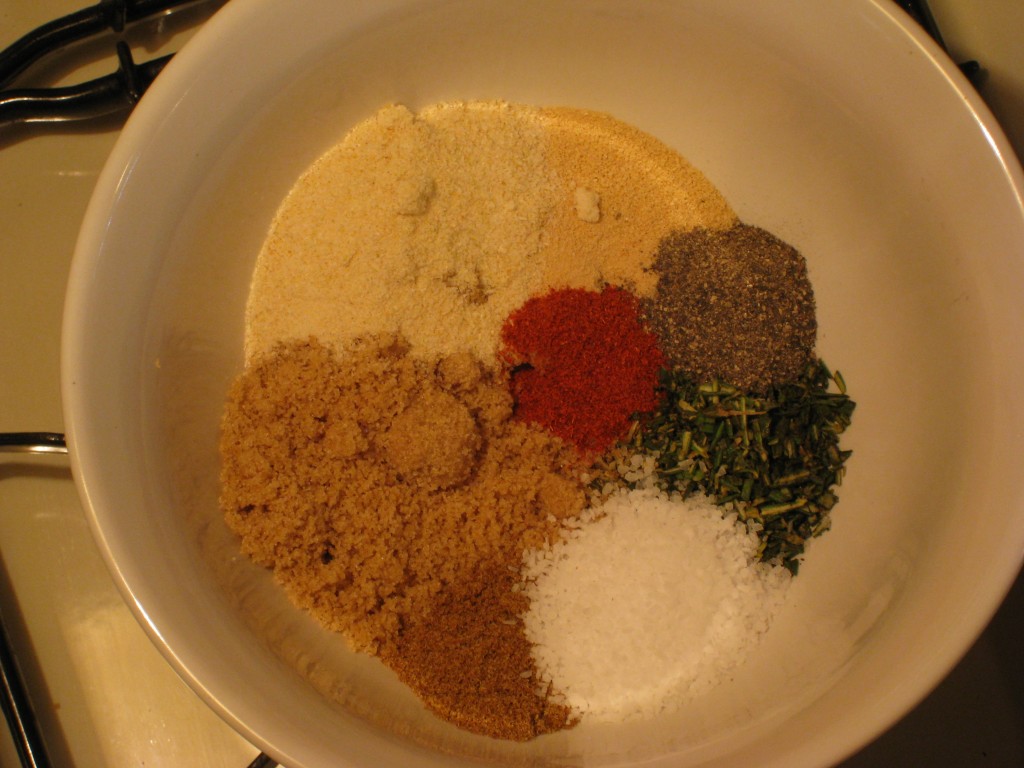 I again used my Slap Chop to chop up the fresh rosemary and speed up that job of making the rub, which like most rubs is not labor intensive. I then mixed the rub thoroughly as I could with a fork, crushing up clumps as they formed.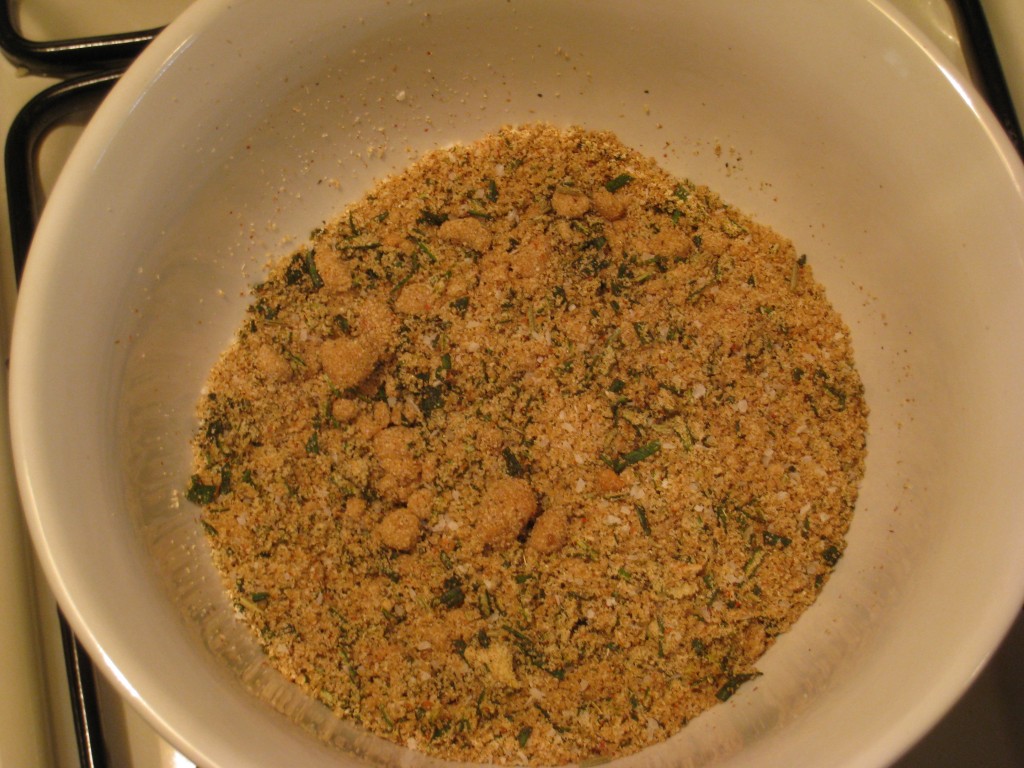 Once the rub was ready I slathered my bone-in pork loin with dijon mustard and then rubbed evenly, making sure to get all the surfaces with the rub.
After that is was onto my charcoal Brinkmann Gourmet for a long days cook at anywhere from 225°F to 250°F.  Usually I aim for a more precise temperature but with the wind (15-25 MPH all day) and the Gourmet's lack of control this was difficult to do.  Even with the wind and temperature my 5.25 lb loin hit 205°F after about 11 hours, none to soon by our clock, we were hungry.  We let the meat rest for about an hour and then pulled it using a pair of forks.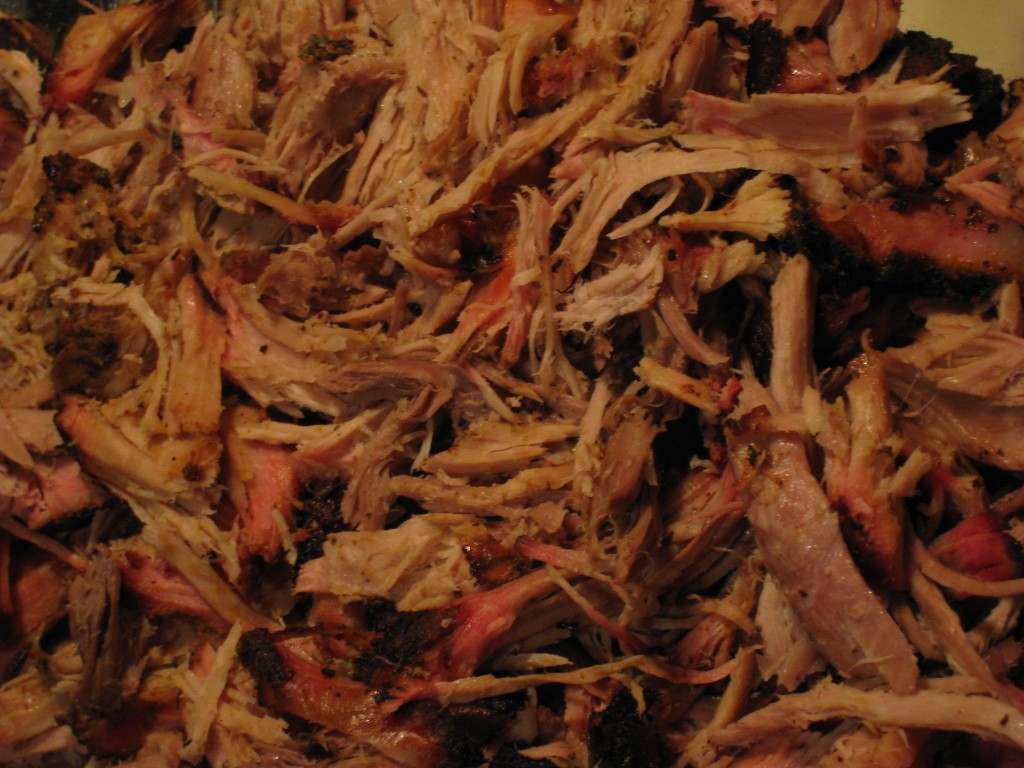 And then we ate it on a bun with some coleslaw and bbq sauce, the meat on its own was really good especially when you got a good chunk of the bark where you could really taste the rub.  Rosemary and pork go together better than cake and ice cream.  That was yesterday.  Today it made it to its pinnacle, I put some pork and Famous Dave's bbq sauce in the crock pot this morning and came back a couple of hours later to find, an incredible pot of pulled pork bbq, so again I piled it high on a hoagie bun with some coleslaw and it was awesome.  I later found out this is even better with homemade bbq sauce .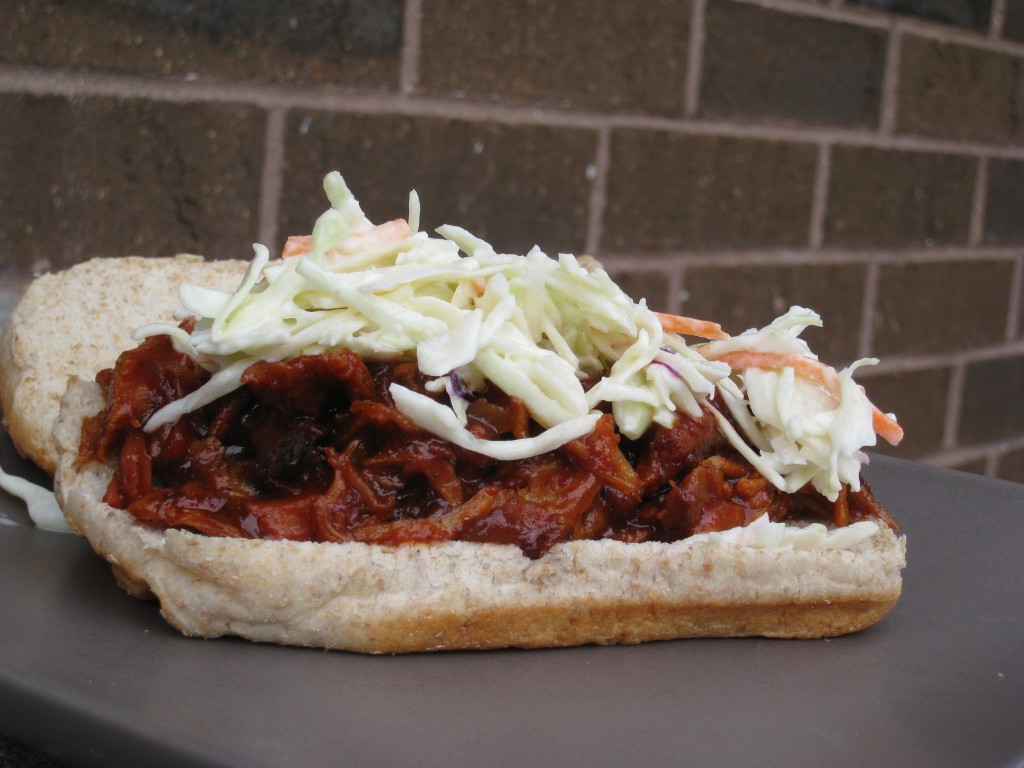 After all of that I kinda find myself excited about pulled pork bbq and can't wait to make it again.  If you want the recipe for the rub I used, a brown sugar and rosemary rub, I have included it below.  In the future I will probably use this rub on some regular smoked or grilled pork as it compliments the pork so well.
Brown Sugar and Rosemary Rub
Ingredients
2 tbsp finely chopped fresh rosemary
1/4 c dark brown sugar
1 tbsp garlic powder
1 tbsp onion powder
1 tsp cumin
2 tsp kosher salt
1/2 tsp cayenne
1/2 tsp ground black pepper
Instructions
Combine all ingredients in a bowl and mix well.  Prepare meat by washing, drying and evenly coating in dijon mustard.  Rub meat evenly covering every inch with rub.  Grill or smoke low and slow until desired doneness.