Pulled Pork, again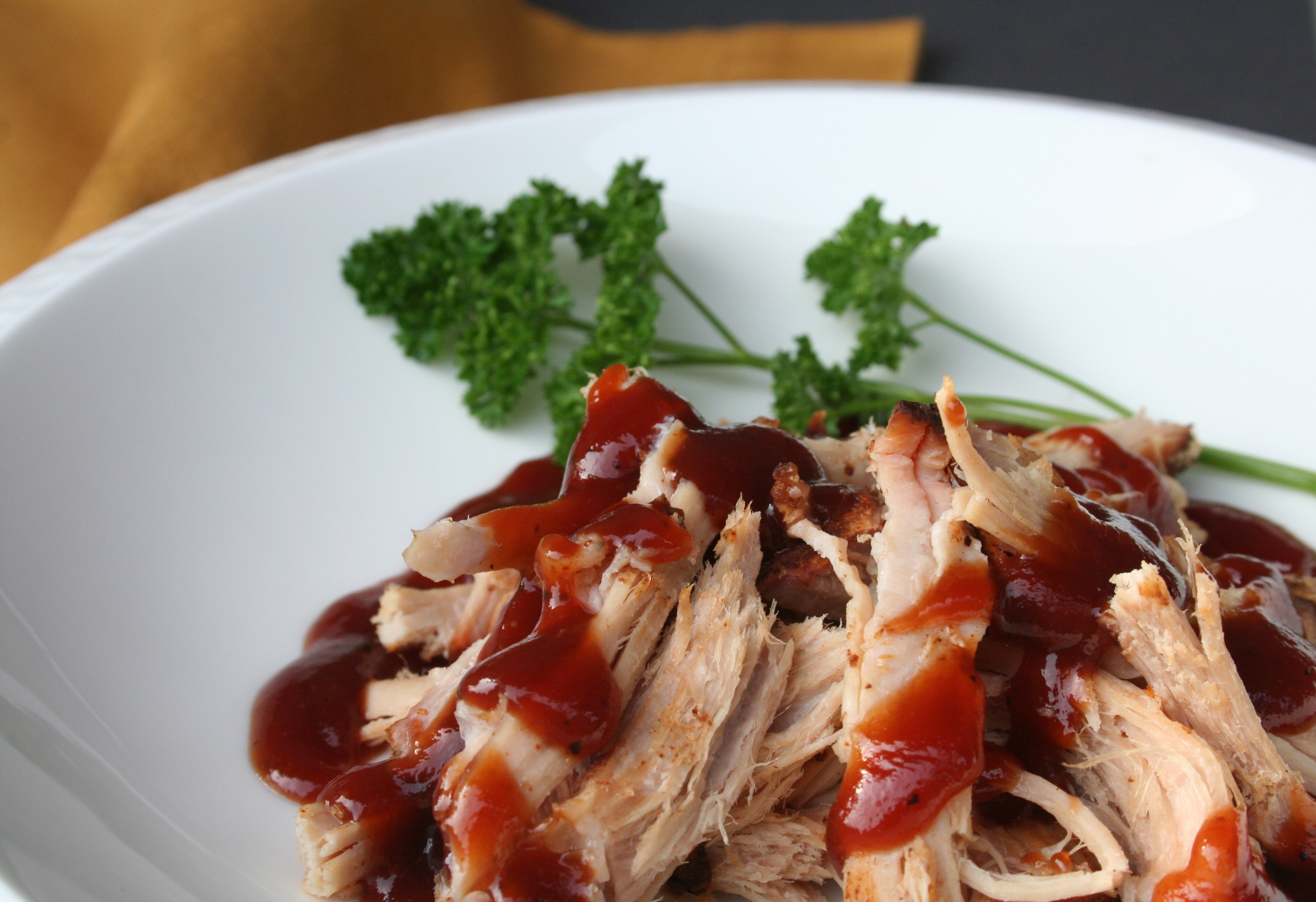 So today I made pulled pork, again.  But it was not nearly as dreadful as I make it sound, as an avid connoisseur of all things smoked, pulled pork is a staple.  Its fairly easy to make, requires a slight flexing of the smoking muscle and is almost impossible to screw up.   Today was no different, I had a ham roast in the freezer that was just begging for some smoker time and as it ends up I also had a rosemary shortage which prohibited me from making my preferred Brown Sugar and Rosemary Rub, so it was back to the drawing board.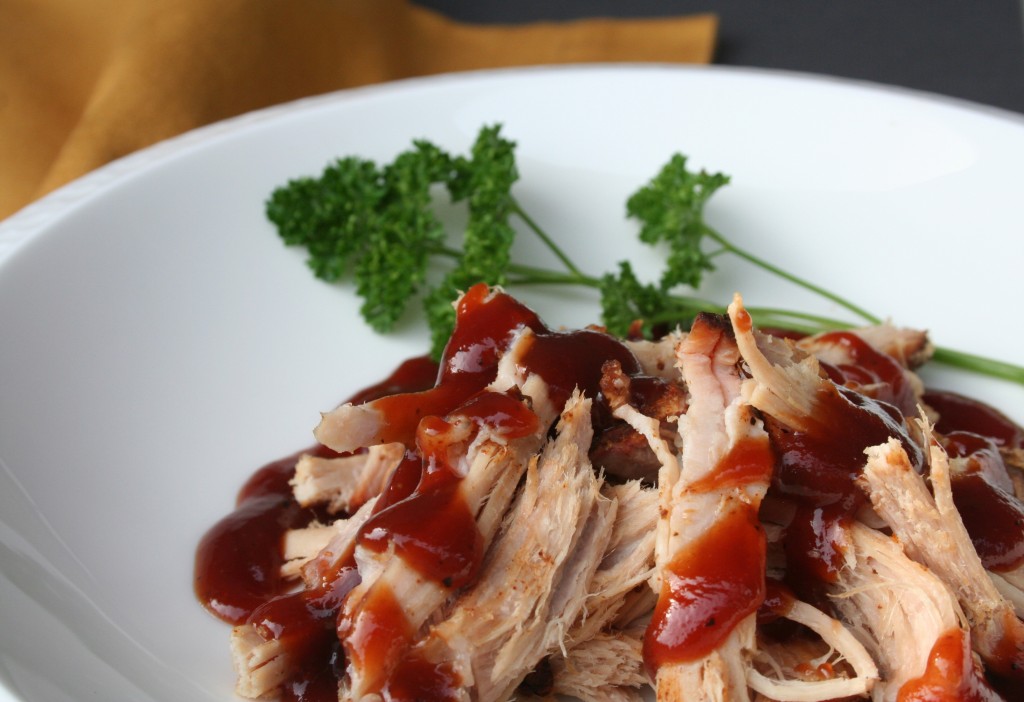 In the end I ended up with an excellent stand in using some ready made rubs and and brown sugar.  And a spritz with some molasses, cranberry juice, bbq sauce and seasoning, again we didn't have any apple juice.  The day was full of improvising. You will find the recipes for the rub and spritz below.
I threw the meat on the smoker about 7:30 AM and it smoked at 225ºF with apple and hickory wood until it reached 165ºF, at which point I wrapped it in foil and threw it back into the heat until it reached an internal temperate of 205ºF.  Then it was, while still wrapped in foil, wrapped in old towels and thrown into the cooler for 2 hours to rest.  I then pulled it, put it on a sandwich and enjoyed.  It was most tasty not quite as tasty as the Brown Sugar and Rosemary Rub but it is certainly still edible, and will likely be the source of lunch room envy tomorrow.
Mix and Match Pork Rub
Ingredients
brown sugar
bbq3000
bad byron's butt rub
mustard
Instructions
Mix together 2 parts brown sugar to 1 part each bbq3000 and butt rub.  When thoroughly mixed, spread mustard on meat in evenly.  Then rub meat liberally with bbq rub created above.  Wrap in plastic wrap and refrigerate over night or cook immediately.
Spritz Recipe
Ingredients
1 tbsp molasses
2 tbsp bbq sauce
1 c cranberry juice
1/4 c white sugar
1 tbsp bbq3000
Instructions
Combine all ingredients until mixed well.  Mop onto meat every hour until meat reaches 165°F.