Grilled Chuckie
Well, yesterday we decided to grill Chuckie or rather a chuckie, more precisely a chuck roast from a happy cow and it was delicious.  Along the way I think there were a few learnings we picked up especially when our one hour cook time went to one and a half hours then two.  In spite of all of that what came off the grill was superb.  We started with a nearly 6 pound chuck roast we marinated overnight in Lawry's Steak and Chop marinade in a zip lock in the fridge.  I turned the meat over several times.  Using my new hinged stainless cooking grate on my Weber 22.5″ charcoal grill with some Royal Oak lump charcoal and a couple of chunks of Hickory wood, we first attempted to sear the meat before placing it on the roasting rack suspended over a pan of beer, cracked black pepper,  a couple chopped onions and a couple cloves mashed garlic.  We cooked it this way on the opposite side of the grill, indirectly, for about an hour basting with a mixture of boiled left over marinade and a couple ounces of beer.  We turned the meat at 30 minutes.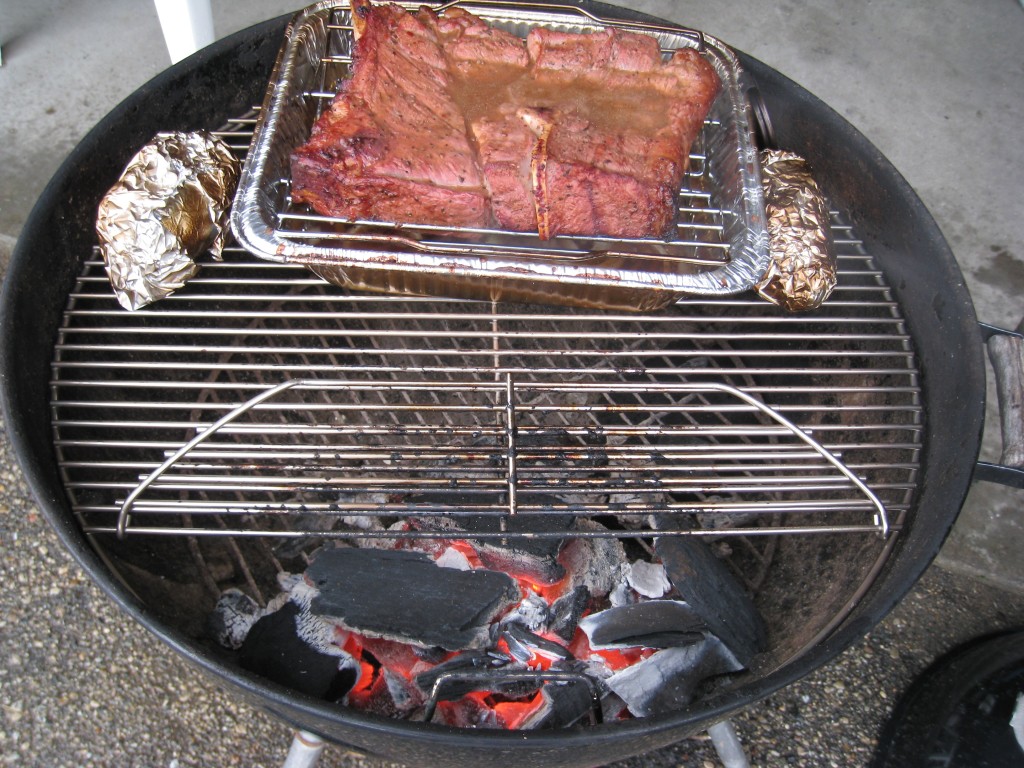 After about an hour and half of this we got well, really not that far, we got a lot of good smells and up to about 115ºF, when impatience set in and we decided to flop the roast of the roasting rack and onto the grate, at which time we grilled it for about 20 minutes rare until it was just shy of medium rare. We pulled it and dug in.  It was incredible, it was just like a giant steak and really quite tender.  Somehow we managed to make nearly six pounds of meat into a four serving dish.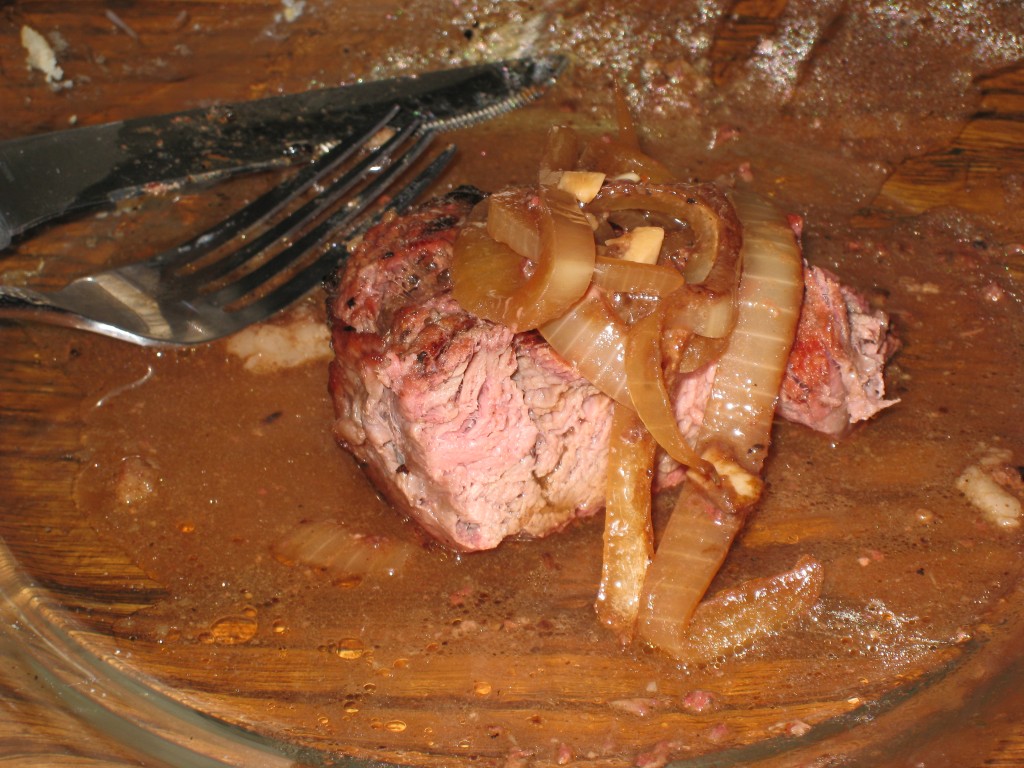 We devoured a steak drizzled with our beer, onions and drippings au jus and topped with the cooked onions and a potato on the side.  It was a tasty steak and an excellent learning experience.   Next time I do this I will either set aside more time to anticipate cooking if I want to use the indirect method of cook the entire duration of the cook directly on the grate but still indirectly and speed things up.
So for those of you who wanted to know how Chuckie fared, he fared well enough to have a Chuckie the second sooner or later on the grill and definitely in the smoker.