Chipotle Pork Tacos with Grilled Pineapple Salsa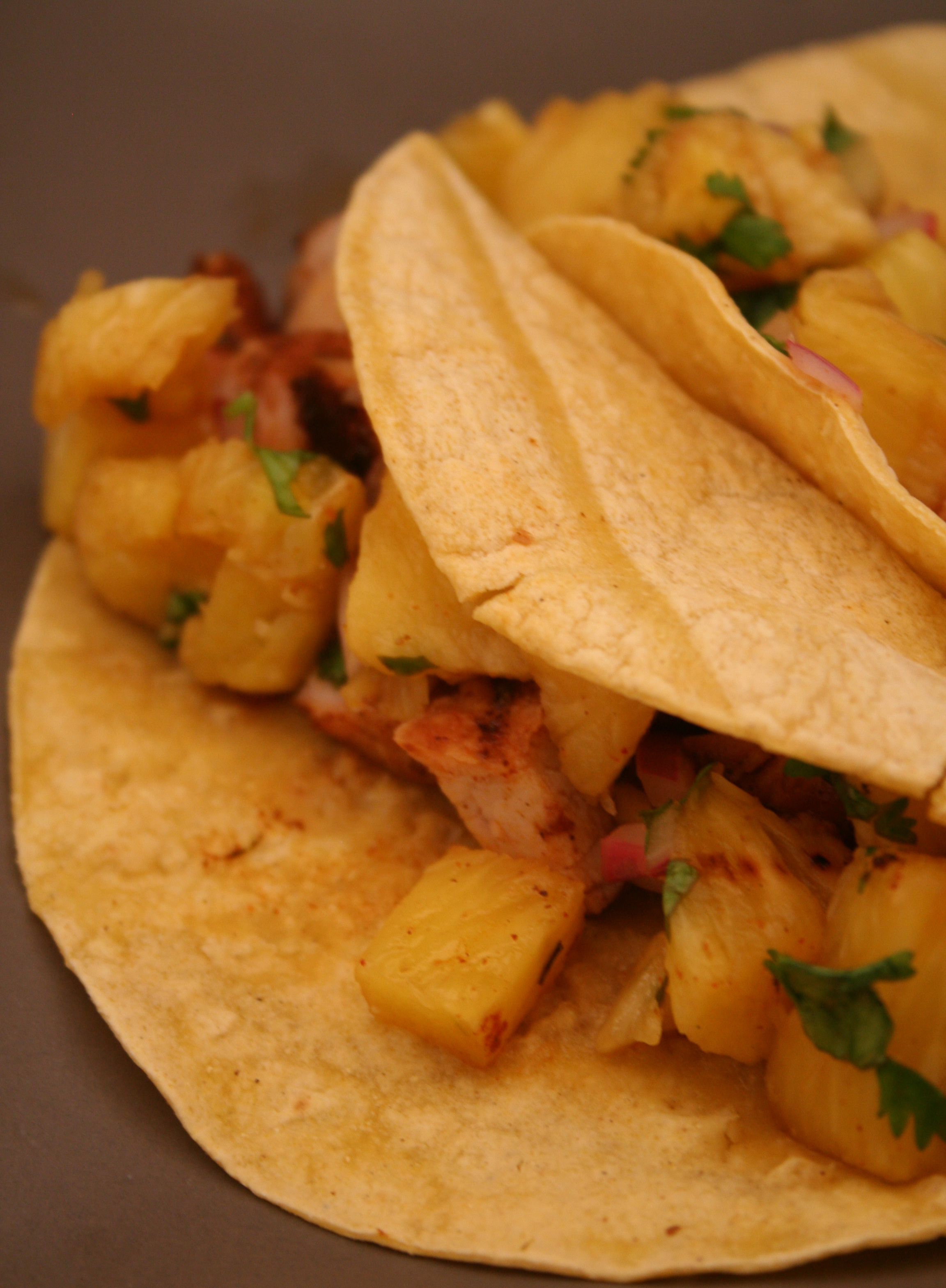 Its been a while since I have been able to really cook, like really break down and cook something.  We have been way to busy.  So finally this week I broke down and decided that no matter what I was going to make these tacos tonight.  They have been on my radar for a while and was looking forward to making them.  Its been a long week knowing this is what I had to look forward to on Thursday.  Well today was Thursday and my stomach is full, almost too full after my repeat visits up to the counter.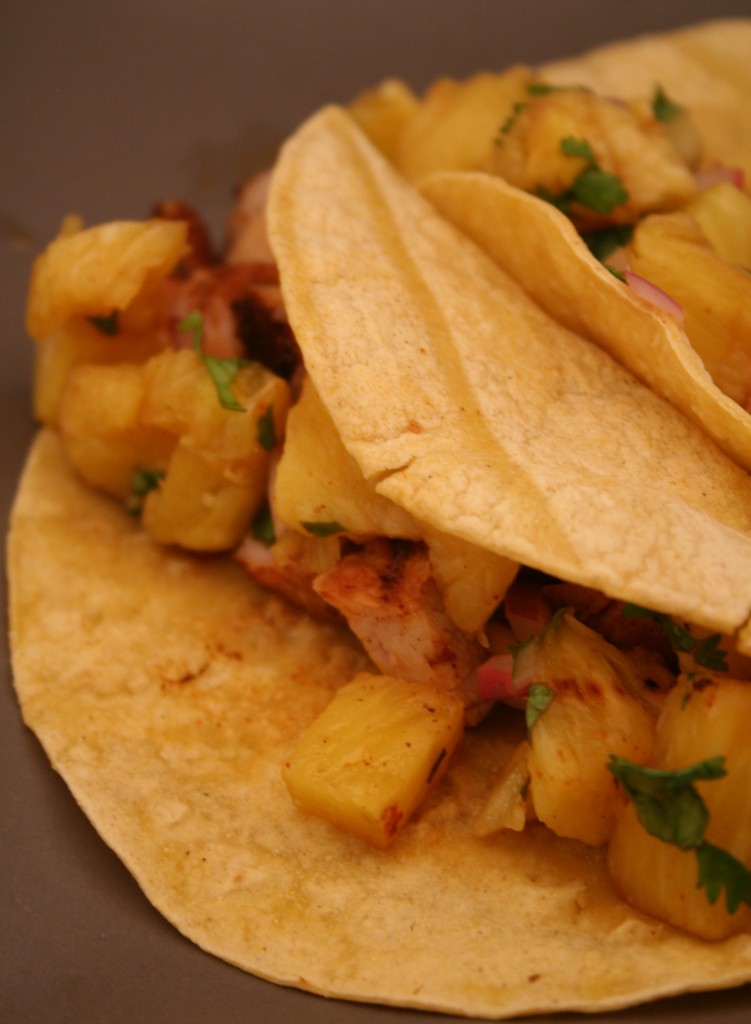 I must caution that even though they may look delicious, and they are; they do take quite a while to make, I wish I had thought of that prior to starting them that they would take longer than I thought, by you live and learn I guess.  With that one caution here is the recipe.
Ingredients
1/2 chipotle chile, canned in adobo sauce
1 tbsp olive oil
1 lb pork tenderloin
1 tsp dried oregano
2 tsp ancho chile poder
1/2 tsp cumin
3/4 tsp kosher salt
1/4 tsp ground black pepper
4 slices of fresh pineapple, 1/2″ thick
1/4 c fresh cilantro leaves, chopped
3 tbsp thinly sliced red onion
3 tbsp fresh lime juice
1/2 tsp ground chipotle pepper
soft corn tortillas
Instructions
Begin by mincing chipotle, then combine with olive oil and rub evenly over pork.  In another bowl combine oregano, chile powder, cumin, 1/2 tsp salt and black pepper.  Sprinkle spice mixture over both sides of pork and let pork stand for 30 minutes.  Prepare the grill for a hot fire.  Once the grill is ready oil the grate with vegetable oil or cooking spray.  Once the grate is good and hot throw pineapple on over indirect heat, cook 5 minutes per side.  Once pineapple is cooked chop roughly and combine with ground chipotle pepper, remaining salt, cilantro, lime juice and onions in a medium bowl.  Set aside.  Grill pork over indirect heat until an instant read thermometer reads 145°F.  Remove from grill and let rest for 5 minutes on the counter.  Roughly chop, prepare tortillas according to their instructions.  Pack each with equal parts pork and pineapple salsa.  Enjoy
Its sweet, its spicy and delicious.  This is a recipe I think that will make its way into the rotation, this was a good dinner and will make an excellent lunch tomorrow.