Chili Rubbed Smoked Chuckie
A quick tease of things to come.  Today I took the first step in making what will be hopefully some undeniably good chili.  So to get things started I whipped up a rub and rubbed a chuck roast and let is sit in the fridge overnight wrapped snugly in plastic wrap.  Notice no mustard, just rub.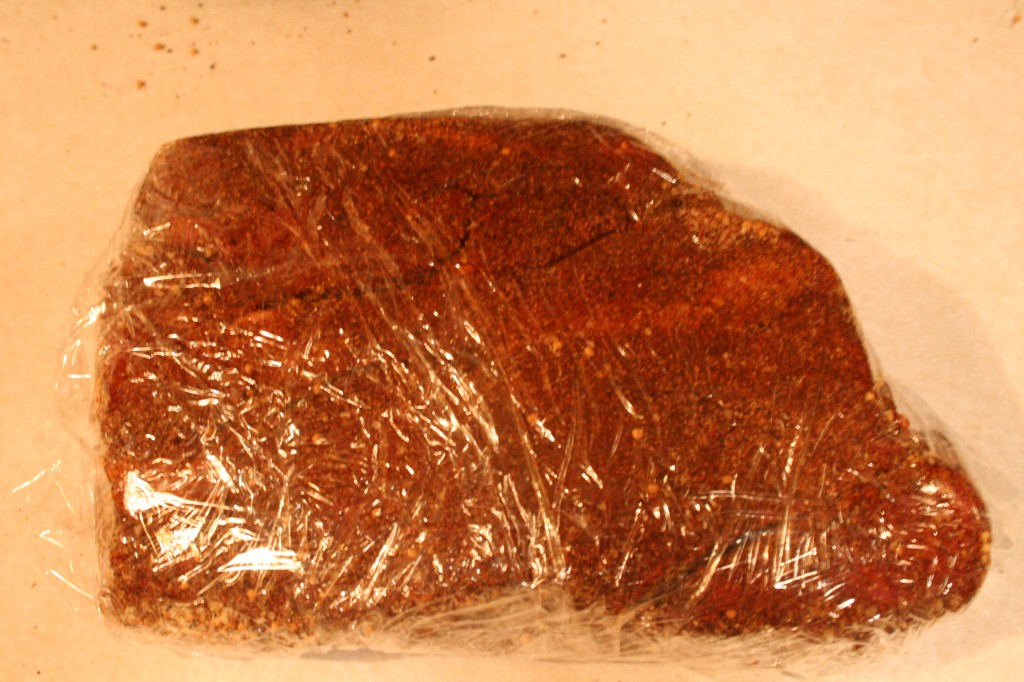 Once this morning rolled around it was straight onto the smoker at 225°F for about 8 hours over apple wood until it reached 205°F.  I spritzed it with apply juice after about an hour every half hour or so and at about 160°F I brushed it with a 'glaze', a mixture of apple juice, chili powder, onion powder and brown sugar.  Once  it was done, I pulled it off the smoker, wrapped it in foil and towels then let it rest for about an hour.   Once this was done I pulled it and stashed it away until its time to make chili.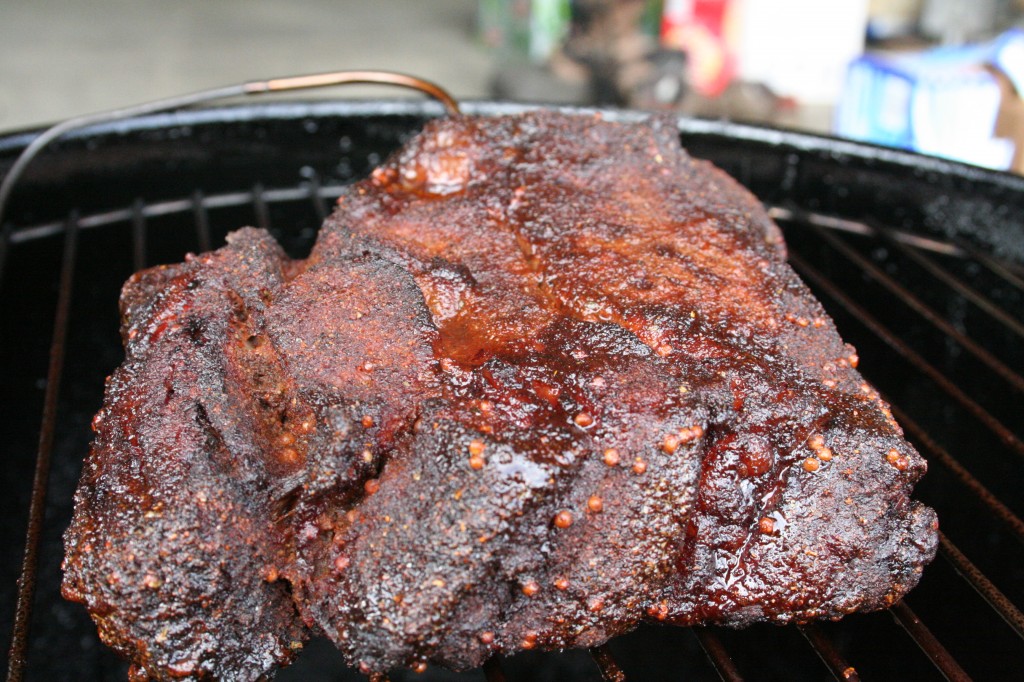 Ingredients
3 tsp paprika
4 tsp kosher salt
2 tsp garlic powder
1/2 tsp cayenne
5 tsp chili powder
4 tsp ground black pepper
4 tsp onion powder
2 tsp cumin
1 tsp whole mustard seed
Instructions
Combine all ingredients together in a bowl.  Rub evenly and generously over a hunk of meat.  Let it sit wrapped in plastic wrap overnight in the fridge.  Then cook the following day.
So the real intention of the rub and the smoke was to get some meat ready to make chili, but I had to try a piece and it was good.  It kinda tasted like chili at least near the bark but as you moved in it was just good ole tasty juicy beef.  Check back soon for the sequel (the chili).