Smoked Turkey Breast
Well I have officially smoked my first turkey breast and I am not sure if there is any better way to cook a turkey.  A couple weeks ago my father had smoked up a turkey breast and it was tasty, with our Thanksgiving potluck coming up tomorrow at work I decided I shall bring a smoked turkey breast and thus what started my journey.
Thankfully and as is typical the week of Thanksgiving turkey breast was on sale at my local supermarket.  I picked up a fairly sized 7 lb turkey breast and began to thaw it Sunday morning.  Once thawed I brewed up a brine to soak the meat in.  The recipe is as follows:
Ingredients
7  c water (cold, filtered, non-chlorinated)
3 tbsp salt
3tbsp dark brown sugar
3/4 tsp garlic powder
3/4 tsp cajun spice (I used Penzey's Cajun Spice)
3/4 tsp celery seed
Fresh sage, Basil, Cayenne to taste
Instruction
Mix until all salt and sugar has dissolved.  Refrigerate for at least 2 hours.
From there I washed my turkey breast and and placed it in a 1 gallon zip lock freezer bag.  Once the brine had properly cooled and had a chance to mature a bit in the fridge I poured it all in the zip lock with the turkey breast and put it back in the fridge to brine over night and while I was at work the next day (about 18 hours).  Just in case the structural integrity of the zip lock was compromised I placed the zip lock in a large bowl and placed the large bowl in a pie plate, to contain the spillage should the worst occur.
Upon arriving home this evening I got the smoker fired up (used the Afterburner on the Charcoal unit, I had cheese to smoke too!), and prepared the solution to sit in the water pan consisting of a bit of apple juice, a small bit of white wine and water to fill the pan about an inch from the top, I also had a similar solution to fill the pan as needed throughout the duration of the smoke.
With the smoker heating up, I washed the meat and patted it dry with some paper towel, I then brushed it with Olive Oil and rubbed it sparingly with Penzey's Cajun Seasoning (this is some good stuff).  Once the smoker was heated to 275ºF (I was in a hurry)  in went the turkey breast and a chunk of hickory wood and a handful of cherry chips.  I did add an additional chunk of hickory during this nearly 4 hour smoke.  Once the temperature of the thickest part of the breast reached 165ºF, I pulled it and set it to rest, covered with aluminum foil and a thick towel quadrupled over for about 10 minutes.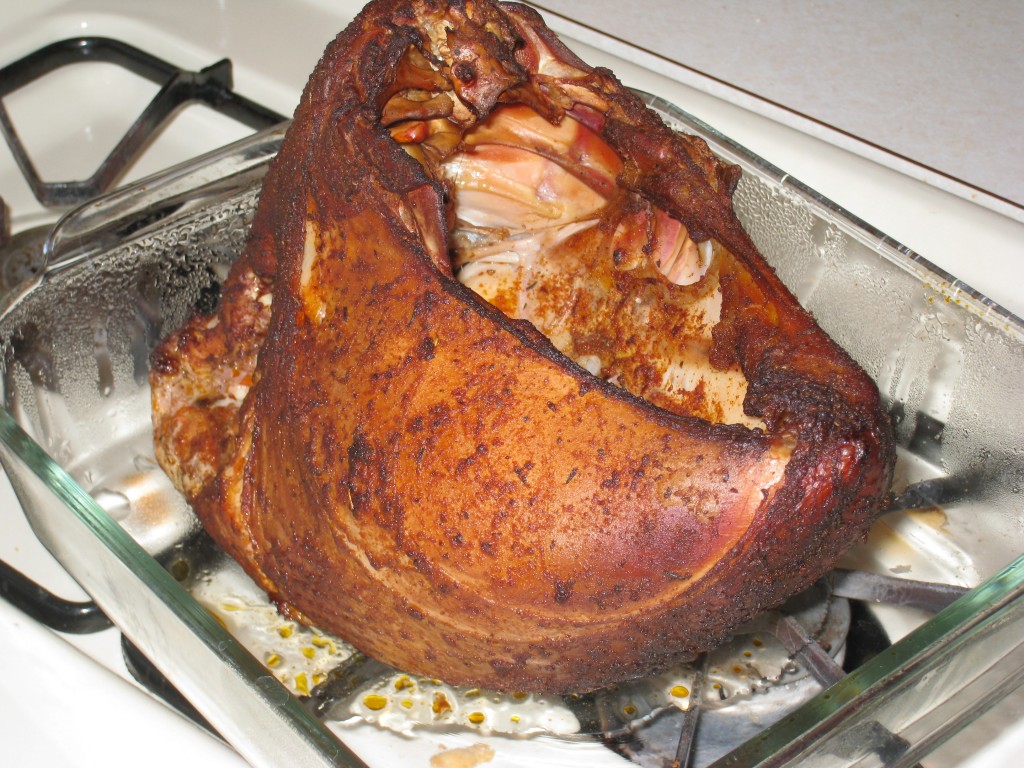 Next came the best part, slicing this masterpiece up and taste testing it.  While slicing it I knew it would be good, almost too good to let go.   It looked incredible and tasted about the same, the cajun spice gave the skin a nice kick while the inside had a hint of smoke and was almost dripping wet it was so juicy, it was tasty.  The wife agreed, although she did not care for the cajun seasoning, said it was too spicy.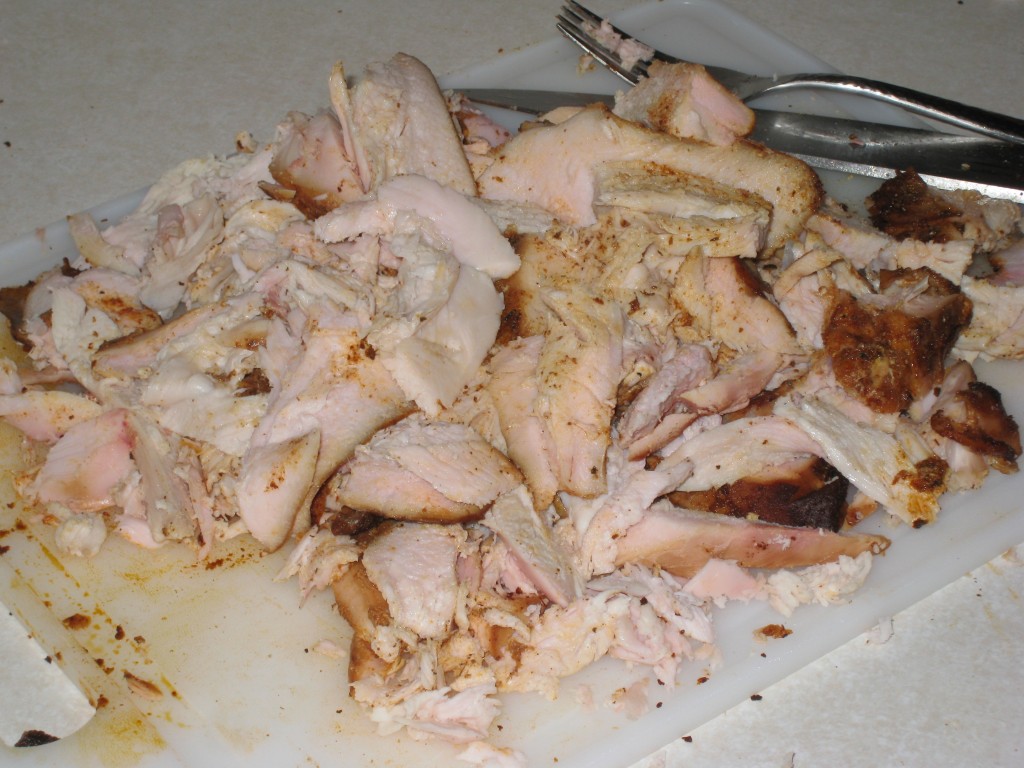 Smoking this was really pretty easy with the propane maintaining the heat and the flavor, texture and moisture were spot on.  If it weren't for stuffing I am not sure why anyone would ever do a turkey in the oven again, I know I wouldn't.  After this I am excited to do my next turkey, whole.