After the catastrophe the first time I tried to make some chicken with this rub, I went for round two yesterday.  With the other smoker full of jerky that was smelling better by the minute we loaded up a second smoker with some chicken thighs rubbed with a Memphis Style BBQ Rub.  But I cheated in the end I ended up basting the meat with a mixture of BBQ sauce, whole grain mustard and water, so I deviated a bit from the traditional Memphis Style.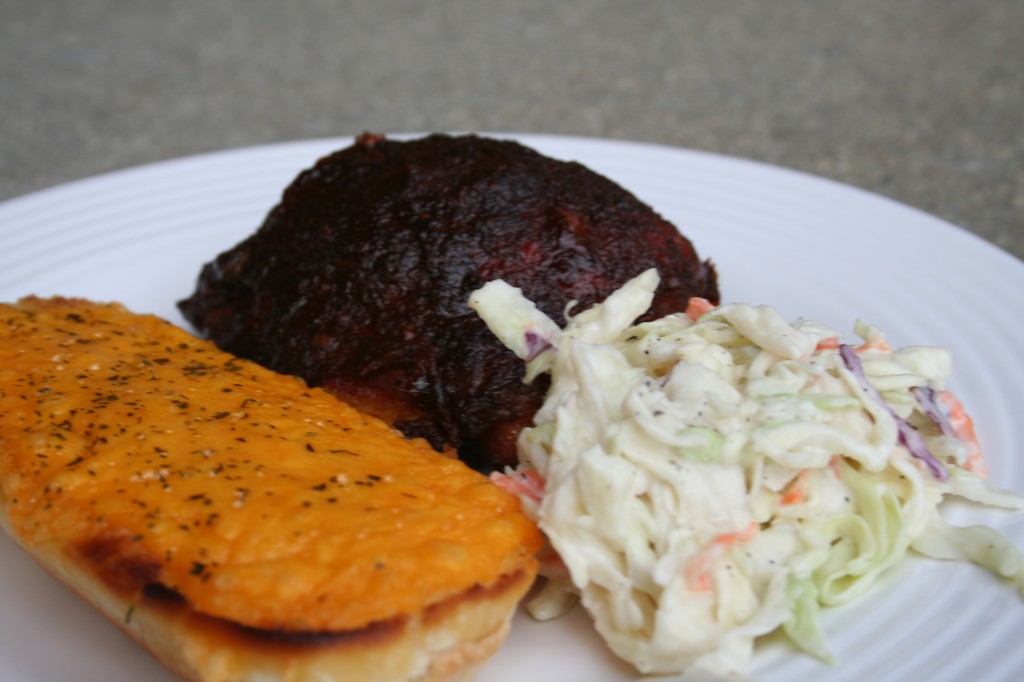 The rub however, was the important part and it was a pretty traditional style paprika based rub, all but once I forgot it was on there it married with the meat so well, but I must have had an abnormally heavy section of rub under the skin that gave me a faint paprika taste in my mouth. So here is the recipe for the rub.
Ingredients
1/4 c paprika
2 tbsp brown sugar
1 tbsp kosher salt
1 1/2 tsp ground black pepper
1 tsp cayenne
1 tsp dry mustard
1 tsp garlic powder
1 tsp onion powder
Instructions
Blend all ingredients thoroughly and rub generously onto chicken both under and over skin.
Once the chicken was rubbed I plopped it on the smoker at 250°F for about 2 hours over hickory and apple wood until it was cook through.  I basted the meat once which I think was unnecessary.   Usually I brine my poultry but I did not this time mostly due to oversight on my part, in spite of this it still turned out juicy and fell apart.