So to compliment my brown sugar and rosemary ribs I whipped up some garlic and rosemary mashed red skin potatoes tonight.  And compliment they did, they were good, good enough to be made again.  Aside from being good they were easy, really easy.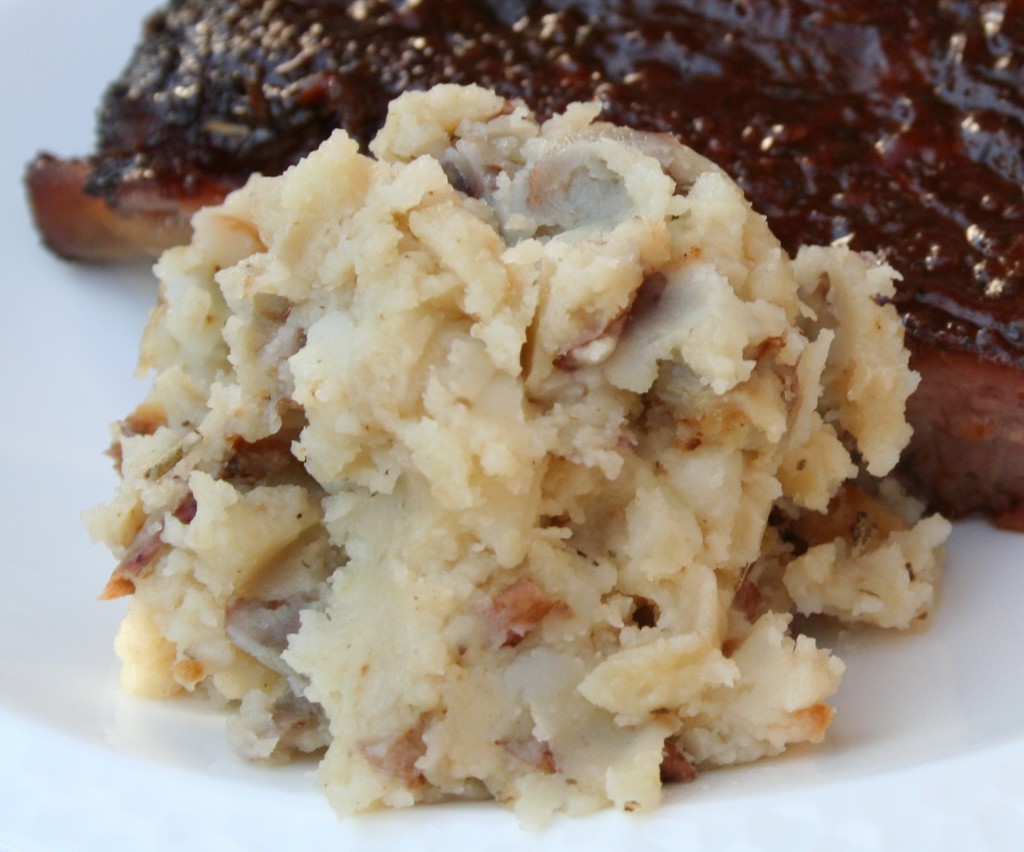 These were easy and just took a little time to allow the potatoes to marinate, which provided some excellent flavor.
Ingredients
6 to 10 red skin potatoes
1/4 c olive oil
2 tsp garlic powder
1/2 tsp onion powder
2 tsp fresh rosemary finely chopped
1/4 tsp ground white pepper
margarine
Instructions
First I washed and quartered the potatoes, then placed them in a medium bowl.  If you wanted to you could peel them before you quartered them.  At this point in a small bowl I combined the rest of the ingredients and mixed well.  Then I poured the mixture over the taters and stirred them tell they were well coated.  Then I let them set for a couple hours, stirring them through the olive oil mixture every 30 minutes or so.  Then it was into the oven at 375°F for 45 minutes until they we were tender.  Then I pulled them out and mashed them and whipped with some margarine until they were how I wanted.
They were amazing with a subtle taste of garlic and rosemary on nicely roasted mash potatoes.